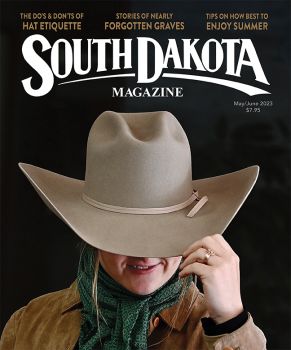 Subscriptions to South Dakota Magazine make great gifts!
Subscribe today — 1 year (6 issues) is just $29!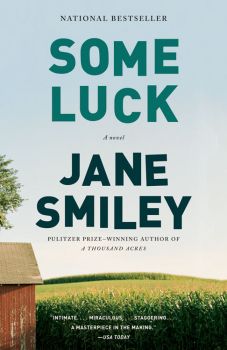 Our Statewide Reading Club
Apr 20, 2016
By Katie Hunhoff
At South Dakota Magazine we love telling stories about South Dakota, and we also love to tell about our great storytellers. Good literature brings us together as a people and helps us identify what life on the prairie is all about. C.S. Lewis described it best when he said, "We read to know we are not alone."
In that spirit, what could be better than having all South Dakotans read and reflect on the same book? For 14 years the South Dakota Center for the Book (a part of the Humanities Council) has been selecting a book for the state to enjoy together. The choice is usually relevant to life in South Dakota.
Jane Smiley, a 1992 Pulitzer Prize winner, is the author of this year's One Book South Dakota. Some Luck is the first of her trilogy that follows an Iowa family, the Langdons, through several generations.
The book takes the reader from 1920 to 1953, beginning as Rosanna and Walter Langdon welcome their firstborn son, Frank. The novel follows the Langdons through important historical events, the Depression and World War II, and highlights how changes on the farm impact family dynamics.
The Humanities Council encourages libraries and book clubs to host One Book discussions. Copies of Some Luck are available on loan for groups, and Humanities Council approved scholars often attend the gatherings to guide conversation.
The highlight of this year's One Book discussion will come this fall at the Festival of Books when Jane Smiley discusses her story with festivalgoers. This year the event will be held in Brookings for the first time (Sept. 22-26). Smiley will be one of many writers who attend to connect with readers. The festival focuses on many subjects, including poetry, fiction, non-fiction, history, children and tribal writing. My personal favorites are the writer's support presentation for writers by writers. Our South Dakota Magazine staffers attend the festival each fall and we're always entertained and surprised by the speakers.
Until then, One Book is a great way to get involved. The concept of a community reading and discussing the very same book was launched in 1998 by Nancy Pearl, a Seattle librarian who believed that having people within a geographic area reflecting on the same book might create connections and enrich the reading experience. Now there are One Book programs across the United States and the world. I wish our magazine staff would have thought of the idea, but we're happy Nancy did.
Groups interested in hosting a discussion group on Some Luck can apply through the South Dakota Humanities Council.