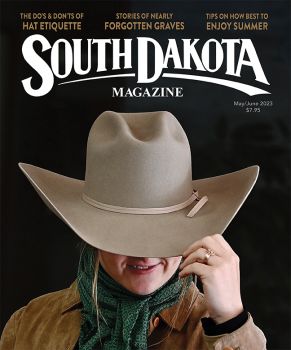 Subscriptions to South Dakota Magazine make great gifts!
Subscribe today — 1 year (6 issues) is just $29!

Rhubarb Margaritas
By Katie Hunhoff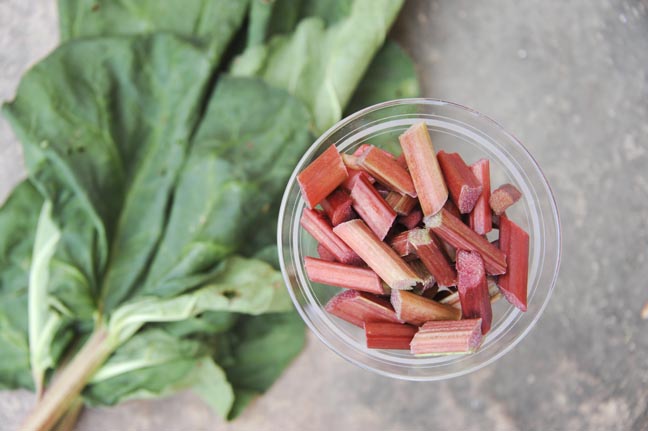 Enjoy a South Dakota summer evening with this tart and sweet margarita recipe. Photos by Katie Hunhoff.
I've heard from several friends that the rhubarb harvest is amazing this year. If you're getting tired of rhubarb tarts and pies, margaritas are a fun way to use up your reserves. This recipe is the perfect blend of tart and sweet. We enjoyed them at a friend's birthday party last week. They take more time to prepare than, say, opening a bottle of beer, but they are worth it. We had a beautiful evening savoring the margaritas, listening to the ice clink in our glasses and feeling a warm summer breeze.
Rhubarb Margaritas
(Recipe by Laura Johnson)
Pick a mess of rhubarb. Cut rhubarb into chunks, throw it in a large pot, pour in enough water to cover, and boil for 10-20 minutes or until rhubarb goes mushy. Let cool. Strain rhubarb juice from rhubarb mush. (Mush is good mixed with sugar and put on top of ice cream or toast -- maybe even cake). Measure juice, add an equal amount of sugar or less, depending on your taste, and bring this mixture to a boil. Reduce heat and let simmer for 10 minutes or so.

For the margaritas:
2 cups blanco tequila
2/3 cup Patron citronage, triple sec, or Cointreau
1 1/3-1 2/3 cup rhubarb syrup
2 cups pomegranate-nectarine juice (optional)
Shake with ice and serve over ice.