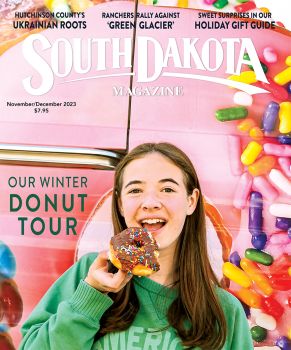 Subscriptions to South Dakota Magazine make great gifts!
Subscribe today — 1 year (6 issues) is just $29!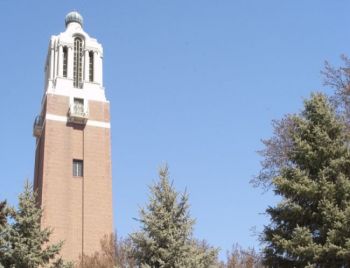 Gay Rights And Chicken Sandwiches At SDSU
Sep 19, 2012
I got through the summer mostly avoiding discussion of the kerfuffle over Chick-fil-A and gay rights. Now my alma mater finally dragged me into it.
This summer, Chick-fil-A's CEO Dan Cathy caused a fuss by saying he doesn't care much for gay rights. Cathy said his company supports traditional families. His company has given millions of dollars to groups that fight gay rights. In July, Cathy said we risk "God's judgment on our nation" if we allow homosexuals to marry. He called folks like me who think whom you marry is none of the state's business "prideful" and "arrogant."
Some foolish arrogance seeped out of the SDSU Students' Association Monday night. The Jackrabbits' student government had two resolutions on its agenda. The first expressed support for the university administration's decision to invite Chick-fil-A to build a store on campus and declared a desire to increase inclusiveness for all SDSU students. The second criticized Chick-fil-A for its "dishonest" anti-gay activism and reaffirmed the SA's commitment to addressing LGBT issues on campus.
The SA could have passed both of these resolutions. The student senators could have clapped President Chicoine on the back for improving Jacks' access to crispy processed chicken. (But really, Jacks: is on-campus dining that confining? For me twenty-two years ago, Medary Commons French toast at dawn, Jacks Place pizza for lunch, and a good whiff of Charlie Schaaf's chuckwagon stew smoking up Hansen Hall made SDSU a Shangri-La of food diversity. Add McDonalds down the street, and what more could a Lake Herman boy ask for?) Then the Senators could have wagged a finger at CEO Cathy's anti-gay language and reminded him that he'll be hawking his sandwiches on a campus committed to equal rights and opportunity for all students.
But no. By distressingly wide margins, the SA approved the sillier resolution cheering SDSU's decision 23-6, then rejected the more important resolution affirming the SA's commitment to truth and fairness 9-20.
From what I read of the debate in the SDSU Collegian, it appears the SA believes that homophobes need their help:
Kaytlin Pelton, another co-sponsor from the College of Ag and Biological Sciences, hopes that Chick-fil-A coming to campus would promote the discussion at SDSU about LGBT issues. "What better way to promote diversity than to bring in this company … That would be awesome" [Marcus Traxler, "SA Votes to Support University Decision on Chick-fil-A," SDSU Collegian, 2012.09.17].
Chick-fil-A three times a day wouldn't make me feel as queasy as Senator Pelton's absurd argument. Bringing in a company that funds anti-gay propaganda to do business at SDSU is no better way to promote "diversity" than inviting the Ku Klux Klan to open an office in the Student Union.
We don't increase "inclusiveness" by cheering exclusiveness. We don't enhance "diversity" at SDSU or across South Dakota by giving more voice to fundamentalist Christians who think non-heterosexual behavior disqualifies folks from certain basic rights. But the SDSU Students' Association says inclusiveness and diversity mean defending a wealthy corporate executive and his anti-gay activities instead of standing up for equal rights for and honest dialogue with a genuine persecuted minority among their constituents.
There's a chicken-and-white-bread joke here somewhere. But the minority isn't laughing.
Cory Allen Heidelberger writes the Madville Times political blog. He grew up on the shores of Lake Herman. He studied math and history at SDSU and information systems at DSU, and is currently teaching French at Spearfish High School. A longtime country dweller, Cory is enjoying "urban" living with his family in Spearfish.