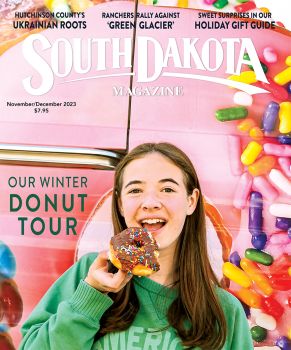 Subscriptions to South Dakota Magazine make great gifts!
Subscribe today — 1 year (6 issues) is just $29!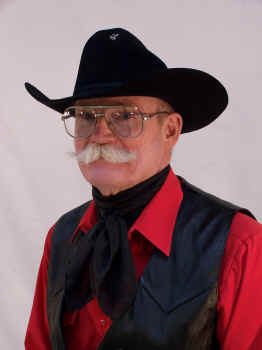 Slim's Pickings
Apr 28, 2011
Even if you didn't grow up on a ranch, Slim McNaught's cowboy poetry is bound to make you crack a smile. We wrote about his CD Reminiscin' in our current issue. One of the tracks is called "Tom Cat Wreck." It's the story of how McNaught once got bucked off his horse when a cat jumped from the haymow and dug its claws into the mare. That's bad enough, but McNaught landed face first in a fresh cow pie.

Here's a short excerpt explaining what happened when the ruckus caused other colts in the barn to bolt:

So I flopped back down, tryin' to squirm into the ground,
'cause them colts was now trompin' my frame
And to add insult to hurt, they pushed my face in the dirt,
right back in them cowpie remains.
Now, the skin has grew back and the breaks are intact
and the years have brought out the humor
But 'til that cat was gone, we did not get along
and if you hear I like cats, it's a rumor.

McNaught lives on a ranch near New Underwood, where he operates a custom leather business. Here's a link to his website.