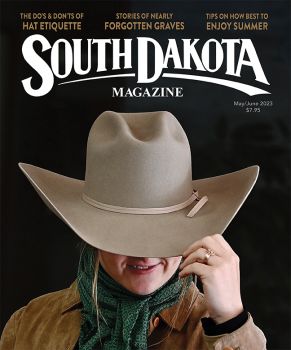 Subscriptions to South Dakota Magazine make great gifts!
Subscribe today — 1 year (6 issues) is just $29!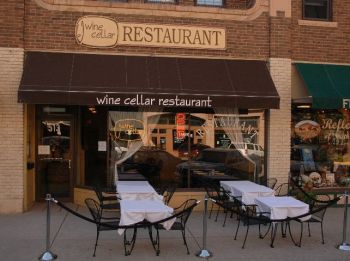 Eat Local...Bananas?
Nov 23, 2012
By Laura Johnson Andrews

Eating locally grown food in South Dakota just makes sense. This is a rich and fertile land, where backyard gardens, local farms and Community Supported Agriculture programs produce a vast array of delicious fruits, vegetables and grains. Why not take advantage of that bounty?
When we think about local and seasonal foods, tomatoes and sweet corn often pop to mind, but eating locally can be much more exotic. A Spearfish farm offered corn smut (yes, it's edible!) to its CSA members last summer. One local gardener successfully raised peanuts in her community garden plot in Yankton a few years ago. Perhaps oddest of all, there's an elegant restaurant in Rapid City that serves South Dakota-grown bananas.
A tropical fruit in South Dakota? Yes indeed — and they're organic to boot. Pamela Light, executive chef and owner of the Wine Cellar Restaurant in Rapid City, spotted the bright yellow edibles on a stroll through Reptile Gardens' Sky Dome. After a chat with good friend and Reptile Gardens CEO Joe Maierhauser, Light secured the fruit for use in her restaurant. Once or twice a year, when the bananas are ripe, her staff incorporates them into dishes like banana cake, banana cheesecake, curried bananas, banana ice cream, banana pie, and more.
Bananas aren't the only South Dakota-grown food on the Wine Cellar's menu. "We always use Wild Idea Buffalo — it is local and grazed organically. Seasonally, all herbs and some tomatoes come from my backyard Wine Cellar Restaurant gardens. Chef Chris, my head chef, gathers wild morel and chanterelle mushrooms from the Black Hills. We also purchase produce at the various farmers' markets in season," Light said.
The restaurant's ingredients list extends beyond South Dakota's borders, of course. Light also shares the best fresh foods from other states she visits: Copper River salmon and halibut from Alaska, Minnesota wild rice, and black truffles, marble potatoes and artisan cheeses from Washington. Light said, "I always give credit to the state these fresh items come from, as it is exciting to me to be able to share these things that you just cannot find locally. Bringing them in to share in our little city is wonderful! Everyone should have the opportunity to enjoy the freshest roadside produce there is as well as fresh seafood."
The restaurant serves European & California-style cuisine, with elegant-sounding dishes like veal tortellacci alfredo, Calvados smoked duck sausage and porcini sacchette with porchini cream. As one might guess from the name, the Wine Cellar Restaurant has another specialty, offering over 50 wines available by the glass, plus an extensive selection of bottles. "I change [our wine list] about 50% twice a year so I can share all the different wines that are available to me with Rapid City," Light said.
Like some of her ingredients, Light is an import herself. She was raised in Minneapolis, but her family moved to the west coast when in high school. In the mid 1990s, she decided to look for a smaller community to raise her two children. "Rapid City and the Black Hills seemed like a great place to come since we are active in outdoor activities."
The move was a success. The Wine Cellar Restaurant just celebrated its 12th anniversary in Rapid City's historic downtown, about a half a block away from Main Street Square. The restaurant is located in a building over one hundred years old, with hardwood floors and tin ceilings. Linen tablecloths, candles and fresh flowers create a inviting atmosphere.
But thinking about that atmosphere raised one question. In their intimate, historic surroundings, amongst all the fresh and fancy food, had Light, Chef Chris and the rest of the Wine Cellar staff ever discovered any stowaways in the Reptile Gardens banana supply?
"Thank God, no," Light said.


The Wine Cellar Restaurant is located at 513 Sixth Street, Rapid City, SD. Call 605-718-CORK (2675) or visit www.winecellarrestaurant.com for reservations.
Pamela Light shared this "simple but really great" recipe for curried bananas. She suggests serving it with jasmine or basmati rice and Mediterranean spiced and grilled chicken, pork tenderloin or pork chops.
---
Curried Bananas
2 tablespoons unsalted butter
1 teaspoon curry powder, or more to taste
1/4 teaspoon garam masala
4 large bananas sliced in half lengthwise, then in half again

Heat butter in a large saute pan over medium high heat. Add the spices and stir until well blended and butter is bubbly. Add all the bananas and saute, carefully turning often to coat with the spiced butter. Gently cook until hot but NOT mushy (just a few minutes). Remove to individual plates and drizzle the pan sauce over the bananas and rice. Serves 4.