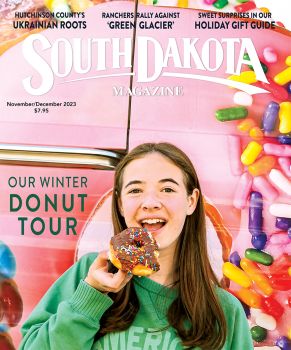 Subscriptions to South Dakota Magazine make great gifts!
Subscribe today — 1 year (6 issues) is just $29!

Taking Chances
Jun 30, 2015
By John Andrews
If you like rodeo, golf, art, windsurfing and playing poker, then you'll feel at home in Sully County. It's an interesting mix — maybe not one you'd expect to find in the middle of South Dakota — but the county's small towns, prairies, Missouri River bluffs and the wind and waves on Lake Oahe provide the perfect setting for all those interests to converge.
Sully County was created in 1873 and named for Gen. Alfred Sully, who commanded cavalry troops during the Indian Wars of the 1860s. Following one particularly brutal battle near Whitestone Hill in 1863, several of Sully's troops marched south and built Fort Sully just east of Pierre. Soldiers abandoned the fort in 1866 due to scarcity of resources and a new fort was built 30 miles upstream on land near the present-day Fort Sully Game Refuge. It remained occupied until 1894. A marker was placed there in 1929 and moved to the Sully County Courthouse in Onida in 1962 before water from Lake Oahe inundated the site. Farm Island Recreation Area lies on the site of Old Fort Sully now, and markers indicate its one-time location.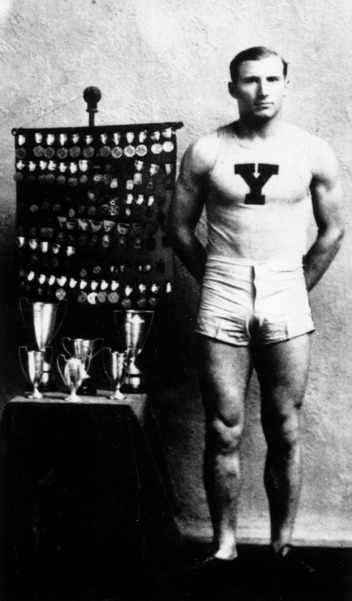 Onida's Smoky Joe Mendel was once the world's fastest man.
At one time, Sully County was a refuge for African Americans fleeing from racial persecution in other parts of the country. Norvel Blair, born into slavery in Tennessee, established the Sully County Colored Colony in the 1880s.
Blair's sons Benjamin and Patrick arrived in Dakota Territory to scout land in 1882. They settled near the town of Fairbank, one of several towns to emerge in Sully County after its official opening for settlement in 1883. Norvel, his wife Mary, and their other children soon followed.
The Blairs wanted to share their freedom with other African-Americans. In 1906, Ben Blair and others met in Yankton and created the Northwestern Homestead Movement, designed to relocate blacks from Southern states to farms in South Dakota and around the Upper Midwest. The Blair family even pledged 1,700 acres upon which to build an agricultural college.
The group considered colony locations in four counties but only Sully County's became successful, thanks to Norvel's daughter Betty. She worked for a real estate company in Iowa and is credited with selling much of the land.
The Sully County Colored Colony had as many as 200 members, and remained a bustling community for over 50 years. By the 1950s only a handful of people still lived in the area. Today only scattered buildings and the Blairs, resting in their family cemetery, remain as a reminder of the sanctuary Sully County became for men and women seeking freedom.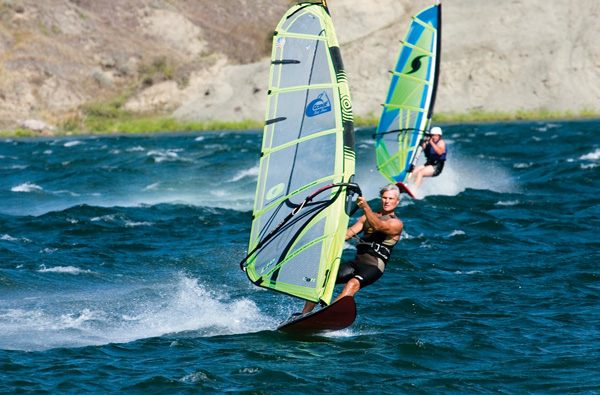 Lake Oahe is a prime spot for windsurfing.
Onida is the Sully County seat and has a reputation of producing talented athletes. Professional golfers Curt and Tom Byrum grew up there as did Smoky Joe Mendel, who briefly held the title of "Fastest Man in the World." Mendel was a student at Yankton College in 1931 when he ran the 100-yard dash in 9.5 seconds, which tied the world record. Mendel had been a track and field star at Onida High School. During his senior year he single-handedly won the state title for his team over Sioux Falls Washington.
You can still find speed in Sully County, but you need a surfboard and wetsuit. Several years ago we met Randy and Michelle Brich, who had built an energy-efficient home on a bluff overlooking Okobojo Creek. It provided fantastic views of the Missouri and an easy vantage point to monitor the winds. When they blow from the south-southeast (against the river's current), conditions are perfect for windsurfing. Brich called the area "ground zero for windsurfing in South Dakota, and perhaps the entire Great Plains."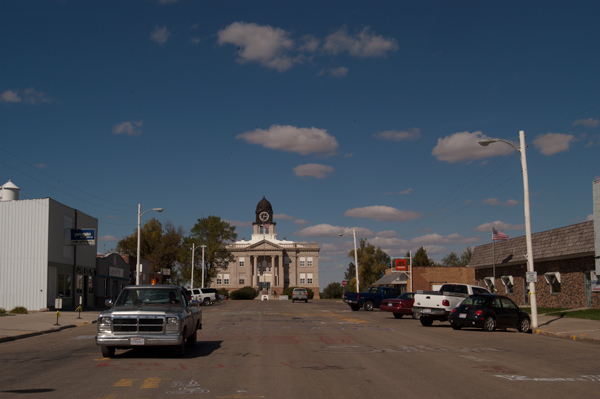 The Sully County Courthouse anchors Main Street in Onida.
North of Okobojo is the Little Bend of the Missouri River. The Sully County peninsula that juts into the river is home to the Fort Sully Game Refuge, a state-owned wildlife preserve. It lies near the spot where Lewis and Clark camped on their voyage up the Missouri River on Oct. 1, 1804 and again on Aug. 24, 1806 as they returned.
The bluffs have changed since Lewis and Clark passed through, not just because of the Missouri River dams. Man has molded them in many ways, including a world-class golf course. Sutton Bay in the northwestern corner of the county is a private retreat that offers hunting, fishing and an 18-hole golf course designed by internationally acclaimed architect Graham Marsh. Membership comes by invitation only, so cross your fingers if you hope to one day enjoy its breathtaking views of the Missouri.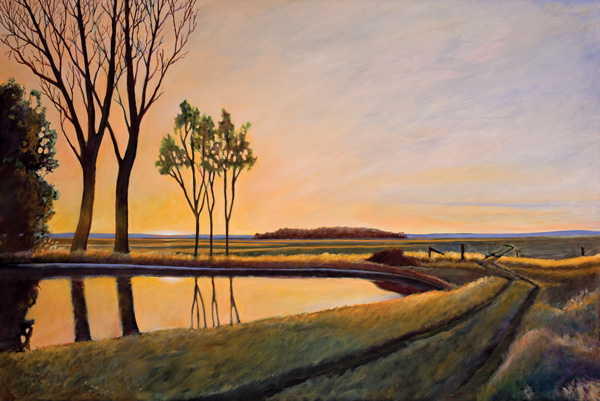 Michael Moore paints the landscapes of Sully County.
If it's not in the cards, you can enjoy the scenery of Sully County through the landscapes of Michael Moore. He splits his time between California and a farm 10 miles west of Agar, which he and his wife purchased in 2001 without ever having been to South Dakota. Moore is also a championship poker player. He won $220,000 and a gold bracelet at the 2013 World Series of Poker in Las Vegas.
Raising rodeo stock has different pressures than playing cards for a small fortune, but the Sutton family has been doing it successfully in Sully County for decades. It began in 1926 when the Ed Sutton family staged a rodeo on their home ranch. Sutton saw the opportunity for profitability and joined a touring rodeo company.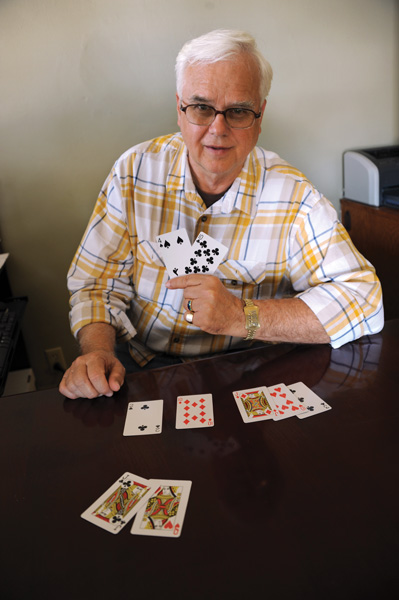 Moore, who lives west of Agar, is also a champion poker player.
In the 1950s, James Sutton partnered with Erv Korkow. Their stock was selected to perform at the first National Finals Rodeo in 1959. Today, through five generations, the Sutton Rodeo Company has produced rodeos at every level: 4-H, high school, college, Indian National Finals, South Dakota Rodeo Association and Professional Rodeo Cowboys Association.
They pride themselves on the high quality of their bucking stock. Given enough time, maybe they'll learn to ride a surfboard, play Texas Hold 'em or swing a five iron. They can do it all in Sully County.
Editor's Note: This is the fifth installment in an ongoing series featuring South Dakota's 66 counties. Click here for previous articles.