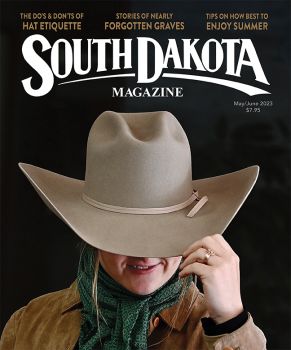 Subscriptions to South Dakota Magazine make great gifts!
Subscribe today — 1 year (6 issues) is just $29!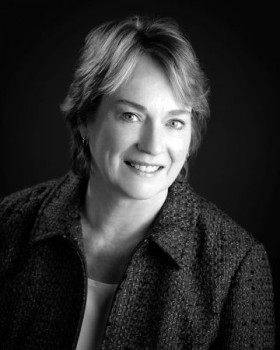 Tiny Dancers
Nov 17, 2011
Every Tuesday is Dance Day at the ARCC (Aberdeen Recreation & Cultural Center). On any Tuesday afternoon, the former Central High School building fills with hundreds of dance students and their teachers. Yes, six hundreds. Last Tuesday, I found myself there. A nine-year-old self is hard to find, but there she was, putting on pink soft ballet shoes and brushing her eyes past me as she prepared to Dance.
Classrooms on both sides of the second floor hallway are fitted with mirrors, barres, and music systems. Observation rooms with one-way mirrors separate pairs of dance studios. Early afternoons the dancers are all in the tiny to small size, and these spaces are crowded with parents — and children who have brought along something to do while their siblings dance, a lot like kids playing under the bleachers at a softball game.
The old high school lockers still line the hallway — and a teem of small children just above the toddler stage move toward their classrooms with great energy and purpose. Vertigo sets in as the conditioned eye-contact response to between-classes-high school-hall-throng meet only a few heads at eye level. Everyone else is two or three feet lower.
Intensity and excitement shine in the eyes and movements of the children. They shed coats and shoes, ready in leotards and tights. Sneakers off, ballet shoes on, as bridled and ready as small racehorses. It is time for Dance Class.
Once inside the classroom, they pay rapt attention to the graceful and encouraging teachers who model the positions and movements for today's lesson in human expression. Every tiny dancer is repaid with equal attention — the classes are kept small, and each teacher has an assistant. "Make your feet smile (first position), look at yourself in the mirror, and step, together, step. Listen to the music and move."
Down the hall, the dancers are older and the lessons more advanced — ten-year-old faces volley emotions around the room as they work to make their bodies obey their commands — lift chin, lengthen neck, don't hunch shoulders…all the way down to the critical heels and toes. Dance is body discipline, but while learning, the mind controls.
Classes shift and dancers come and go into the evening, growing in size and age. In Aberdeen, dancing is for life, from ballet and tap to ballroom dancing, right on to the seniors' Line Dance class. The annual dance recital is sold out, SRO. The ARCC wardrobe rooms have sewing machines, rolls of fabric, ever-recycled costumes, and a tiny mannequin on a tabletop. Photos of ensembles in costume bestow a wall of honor for past dance productions — boys and girls taking their triumphal finales, no doubt to great and grateful applause for giving so much of themselves.
Children love to dance. Remember how it feels? Please prepare: make your feet smile — it is the first position before we move on.

Pat Boyd is Executive Director of South Dakotans for the Arts, a statewide nonprofit membership organization dedicated to advancing the arts through service, education and advocacy. Pat and her husband, artist George Prisbe, live at Hanna Creek in the northern Black Hills.