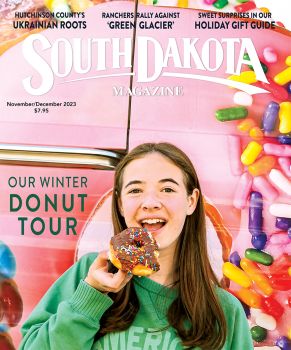 Subscriptions to South Dakota Magazine make great gifts!
Subscribe today — 1 year (6 issues) is just $29!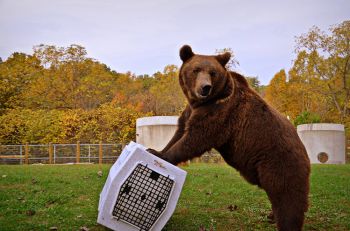 Tough Times Call for Tough Kennels
By John Andrews
Doug Sangl and Lyle Van Kalsbeek knew hard times were coming. The Great Recession had just hit, and business at their plastics molding company in Tea was slowing to a crawl. They needed a project to fill time, so they combined their love of animals and engineering expertise to design a dog kennel that's tougher than anything else on the market and a better fit for cars and trucks.
Since then, production of Ruff Tough Kennels has become the partners' top priority. "We wanted to make them safer and more compact," Sangl says. "The body is solid; we got rid of the joint where they typically get molded together. That takes a few inches off. Our intermediate size kennel is popular for hunting dogs, and you can fit three wide in back of a pickup. Other kennels with a lip on them won't do that."
Other improvements include double doors, which allow access through either side of a car and provide another opening in case of an accident. "They're kind of like a helmet for your dog," he says. "We've had several testimonials from people who have been in accidents who tell us their dog is alive because of our kennels."
Ruff Tough Kennels are available at Cabela's, Scheels and Nyberg's Ace Hardware in Sioux Falls, or online.
Editor's Note: This story is revised from the March/April 2017 issue of South Dakota Magazine. To order a copy or to subscribe, call (800) 456-5117.