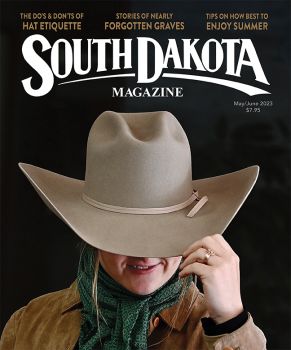 Subscriptions to South Dakota Magazine make great gifts!
Subscribe today — 1 year (6 issues) is just $29!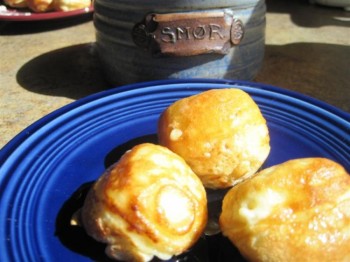 Where's the Smør?
Dec 14, 2011
By John Andrews
I read with alarm last week that the country of Norway is facing a critical butter shortage. The story popped up on my computer as I was checking e-mail or Facebook or Twitter or something that I've become involved in on the World Wide Web. I'll admit, I had to look twice to be sure the headline didn't take me to a satirical story by the clever writers of The Onion. It took me instead to msnbc.com, which as far as I can tell still disperses "real" news.
It seems the butter shortage is the result of a perfect storm. A dry summer led to a 25 percent reduction in milk production. On top of that, Norwegians have taken to some new diet fad that emphasizes few carbohydrates and a high fat intake. Sounds like a pretty fishy diet plan to me, especially considering you don't see many fat Norwegians to begin with.
"Norwegians are not afraid of natural fats," said Lars Galtung, head of Norway's largest farmer cooperative. "They love their butter and cream."
Having grown up in a largely Norwegian family, I can say that Lars knows what he's talking about. It wouldn't surprise me to learn that my grandmother, who came to South Dakota from Tromsø, Norway, in 1916, carried a pound or two of butter in her trunk, along with her other worldly possessions. Butter was a staple at "Farm Grandma's" house. There was butter poured atop lutefisk, and butter spread on lefse or homemade bread. Only nobody called it butter. It was "smør," Norwegian for butter. It may have been the first non-English word I ever learned. We visited Grandma every Sunday, and I don't ever remember not seeing the smør tub out. Maybe it never made it back to the fridge because it was used so frequently. I suspect other South Dakotans who grew up Norwegian have similar memories.
Of course the butter-rich Danes are having a ball with this. Apparently a Danish talk show host made a tongue-in-cheek pledge of 1,000 packets of butter to help curb the crisis. I've tried to make a few satiric, good-natured comments about the situation to some of my Norwegian cousins on Facebook, but I've not heard a reply. I should keep my mouth shut – or rather, my fingers off the keyboard. I'd hate to be grouped with those snarky Danes.