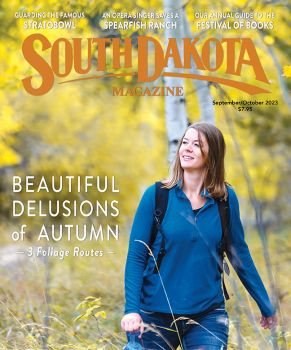 Subscriptions to South Dakota Magazine make great gifts!
Subscribe today — 1 year (6 issues) is just $29!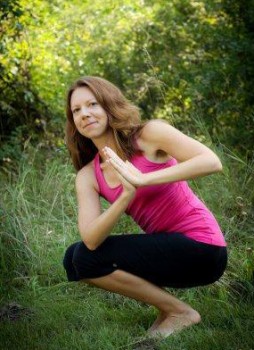 Yoga's Hot in South Dakota
Dec 9, 2011
South Dakota may not be the yoga mecca of the U.S., but there are classes galore at fitness centers and studios throughout the state. Yankton alone has at least seven yoga teachers, and two of them work right here at South Dakota Magazine. I personally teach a basic, flowing style of yoga – linking poses with the breath then ending class with a guided relaxation. And it's not just an exercise class – yoga is a 4,000-year-old tradition originating in India that helps to strengthen the body, improve flexibility, and calm the mind. An added benefit for us in the Western world is that it helps to manage stress.
One thing South Dakota has lacked is a hot yoga studio. Hot yoga classes typically take place in a room heated to 105 degrees Fahrenheit with 30% humidity. I tried a workshop once at the Dharma Room in Sioux Falls. I expected it to be a vigorous, powerful class, but was surprised by the slowness and gentleness of the practice. The class consisted of 26 poses and two breathing exercises. The heat allowed me to feel more flexible in poses that normally would have been out of my reach. But, since it was a one-time workshop, I hadn't been able to have a go at it again.
Now I am in luck. Two hot yoga studios have popped up in South Dakota in the last few months and both have events this weekend. Deena Rushton opened Yogaversity in November. It's located in the new Old Market Galleria in downtown Brookings. The studio is hosting their first workshop tomorrow from 3 p.m. to 6 p.m. and the cost is only $20.
Also new to South Dakota is Santosha Hot Yoga at 5003 S. Bur Oak Place in Sioux Falls. Their grand opening is tomorrow with the first class starting at 10:00 am. According to instructor Jennifer Long's blog, Saturday's class has a waiting list, but you may still be able to get in on Sunday's class at 4:30 p.m. I recommend calling 275-YOGA to sign up. All December classes are only $5.
Yoga in a 105 degree setting is not for you? Then try a different type of class in your community. It's a fantastic way to improve your overall health and you will be glad that you did.