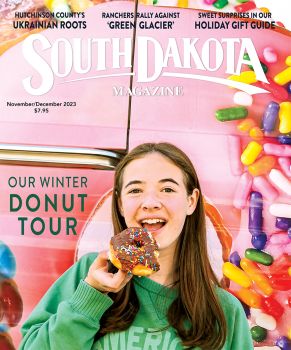 Subscriptions to South Dakota Magazine make great gifts!
Subscribe today — 1 year (6 issues) is just $29!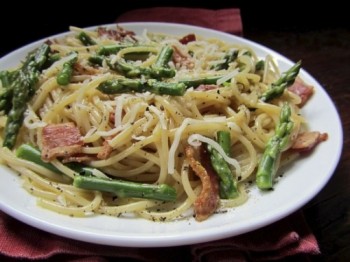 Strike It Rich
Mar 28, 2012
When we purchased our home, several people from the community entertained us with stories about its history. Supposedly, back in 1913 when the house was built, the owner was the proprietor of the downtown billiard parlor. Rumor has it that the off-the-record gambling that took place in the back room of his business caused the owner to hide money in the walls of the house. Our purchase of the home could be our lottery ticket to riches.

After many renovations (we are still facing many more), I can report that no money has been found in the walls. We do have a near mint condition Prince Albert can from 1918, a bottle of Three Feathers Pre-War Whiskey (blended with neutral spirits and distilled from potatoes), and several newspaper clippings, but no cold, hard cash. I have decided that aside from the riches of the original woodwork, hardwood floors, claw foot soaking tub, and wavy panes of the old windows, our best score with this house has been the established asparagus bed in the backyard.

Each spring, I clear the leaves and winter debris from the slightly weedy spot. Nobody will accuse me of being a great gardener, and if not for the bricks laid carefully in what was once confused as the outline for a grave, you might not realize that the spot holds any significance. The grass grows well, even if it is stubborn in other areas of the lawn. But, it also parts and allows the tender shoots of asparagus to break through the earth. They spike upward in various shapes & sizes. Some are thick and hearty; some are thin and spindly. All are delicious.

Several years ago, I found asparagus seedlings at an area greenhouse and rapidly snapped them up. I carefully chose a bare spot in the existing bed and planted them. Each year, they come up again, but the results have been reed thin and not really harvestable. I am not sure if I did something wrong, or if the roots just need more time to mature. Regardless, even those fern-like shoots make me happy. Fresh asparagus in my backyard is a goldmine to me.
Combining that asparagus with pasta and bacon is striking it rich. Asparagus Carbonara is the perfect creamy showcase for fresh spring asparagus. It is a simple dish that feels elegant, but is richly filling. Jackpot.
---
Asparagus Carbonara
(adapted from Rachael Ray)
2 large eggs
2/3 cup grated parmesan cheese (NEVER the green can. Freshly grated only for this, please.)
3/4 pound spaghetti
1 bunch asparagus, cut into 2-inch pieces
2 tablespoons olive oil
5 slices bacon, chopped
3 cloves garlic, minced
1/4 cup dry white wine (I always seem to have Pinot Grigio on hand, and this is what I use.)
kosher salt
freshly ground black pepper
Beat together eggs and cheese in a large bowl. In a large pot of boiling, salted water, cook the pasta until al dente, adding the asparagus during the last minute of cooking. Drain; reserving 1/2 cup of cooking water. Add the hot pasta and asparagus to the egg mixture; toss to coat.
Meanwhile, in a large skillet, heat the olive oil over medium heat. Add the bacon and cook until crisp; stir in the garlic. (Be careful not to burn, or garlic will be bitter.) Add the wine and cook until slightly reduced, about 1-2 minutes. Stir the bacon mixture into the pasta, adding enough of the reserved pasta water to moisten. Season with salt and pepper. Top with a little shredded parmesan, if desired. Serves 4.
Fran Hill has been blogging about food at On My Plate since October of 2006. She, her husband and two dogs reside near Colome.