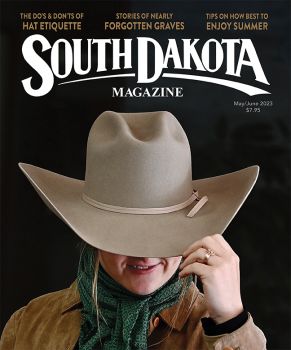 Subscriptions to South Dakota Magazine make great gifts!
Subscribe today — 1 year (6 issues) is just $29!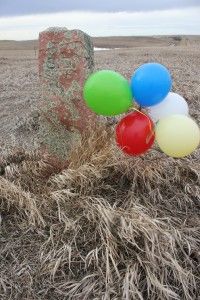 Who Owns Them?
Aug 22, 2014
The border between the two Dakotas is unique in the nation because it is divided by hundreds of granite markers, erected shortly after the two states were welcomed into the Union.
Charles Bates headed a hard-working crew that installed the markers in 1891. They were erected every half-mile along the 360-mile border. Many have stood the test of time, but a number have been lost to vandals, thieves and the Dust Bowl. Those still visible have sunk to about half of their original height.
A smalltown museum curator in northern South Dakota contacted us today, wondering how they might obtain one of the markers for exhibit. But there's the question of who to contact. Who owns them? Who can give permission for such a task? We're going to try to get them an answer, and we'll keep you posted.
We know there are other museums with the stones on display, and in fact the Cultural Heritage Center in Pierre has one by its flagpole outdoors. Someone apparently dropped it off.