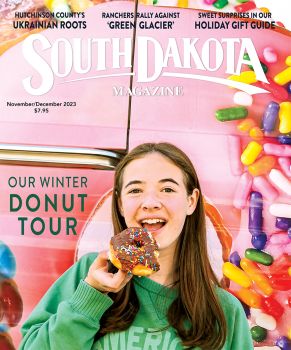 Subscriptions to South Dakota Magazine make great gifts!
Subscribe today — 1 year (6 issues) is just $29!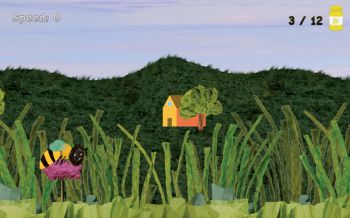 Busy Bees
By John Andrews
Elementary school students in Brookings are learning about the life cycle of bees through a new video game developed by a team of young entrepreneurs.
"Buzz Whizz: Bees" allows children to play the roles of queen and worker bees while learning how the insects survive and benefit the ecosystem.
The game is the 
first project of Mantis Digital Arts, a small game design studio run by Coy Yonce. Kids begin as the queen 
bee digging out of hibernation. They build a hive and slowly transition to worker bees that fly in search of pollen, water and nectar and defend the hive against attackers. The game ends when the queen dies and the life cycle is complete.
Yonce and his staff have relied on input from teachers and parents in Brookings 
to create a game suited for children ages 4 to 10.
"We have people on staff tasked with making sure every part of the game is educational and others who are making sure it's fun, so kids actually want to play it," he says.
Yonce is working
 on another game 
with South Dakota State University professor Carter Johnson that shows how Johnson is transitioning a local farm from cropland back to native grasses.
Yonce plans to make the games available through the App Store for Android, iPhone and tablets.
Editor's Note: This story is revised from the September/October 2014 issue of South Dakota Magazine. To order a copy or to subscribe, call (800) 456-5117.