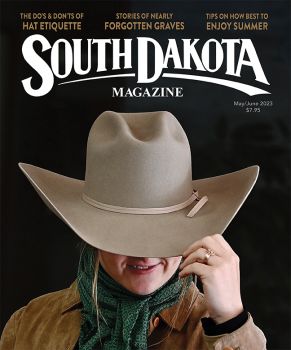 Subscriptions to South Dakota Magazine make great gifts!
Subscribe today — 1 year (6 issues) is just $29!

Summer Magic
Jun 22, 2017
By Fran Hill
This week marks the official first day of summer. Bring on pool days, camping trips, cookouts and flip-flops. When the sun is high in the sky, we all scramble to take advantage of the beautiful weather. Nobody wants to fuss in the kitchen, but we can't survive on just roasted hot dogs and s'mores.
So here I am to save the day with a remarkable salad. It seems that every summer I stumble upon a so-called magical recipe that fits every one of my menu planning needs, but this one truly is epic. Cilantro Lime Slaw was originally found as a topping for fish tacos, and wow, does it ever perk up a piece of fish in a tortilla. But don't stop there. The lime dressing brightens smoked pork sandwiches, barbequed beef, chicken tacos and grilled shrimp. As a topping or a side dish, who knew simple cabbage could be so versatile?
I whip up the dressing and allow the flavors to meld while slicing the cabbage and green onions, mincing the jalapeno and chopping the cilantro. A quick taste before tossing confirms if more salt or pepper is needed, and boom. This amazing salad is made. Cilantro Lime Slaw is absolutely one of my favorite summer pieces of magic.
---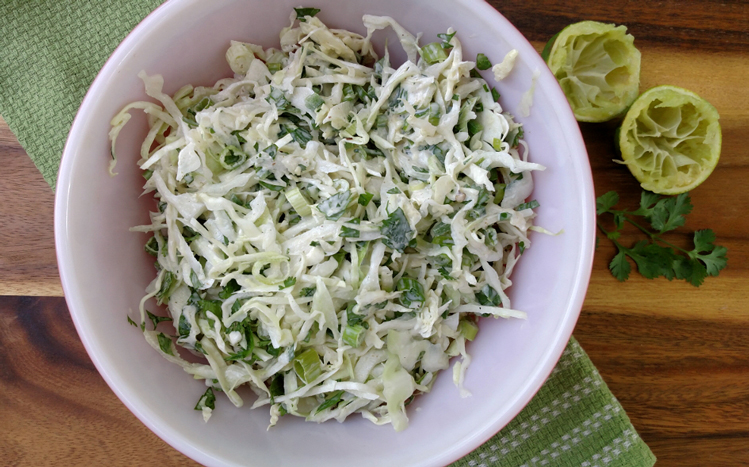 Spend more time outside this summer and less time in the kitchen with this simple cilantro lime slaw.
Cilantro Lime Slaw
1 tablespoon mayonnaise
juice of one lime
1/4 teaspoon ground cumin
salt and pepper, to taste
1/4 head of green cabbage, sliced thinly
2 green onions, sliced
1/2 jalapeno, minced
4 tablespoons fresh cilantro, chopped
Whisk together mayo, lime juice, and cumin. Season with salt and pepper to taste. Toss lightly with vegetables to coat. (Serves 4)
Fran Hill has been blogging about food at On My Plate since October of 2006. She, her husband and their three dogs ranch near Colome.