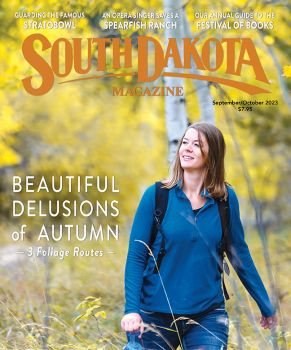 Subscriptions to South Dakota Magazine make great gifts!
Subscribe today — 1 year (6 issues) is just $29!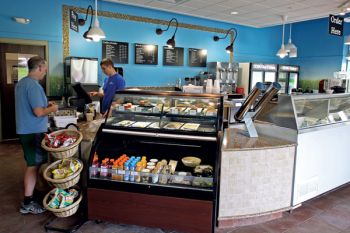 The Cookies and Cream Dream
By John Andrews
Cookies and Cream always cracks the Top 10 in popular ice cream flavor surveys, but the concoction didn't even exist when South Dakota State University dairy science professor Shirley Seas embarked on a dairy judging trip to Atlantic City, N.J., in the mid-1970s. As he sat in a local restaurant, he noticed the staff crumbling Oreo cookies into vanilla ice cream. Seas sampled the concoction and was impressed. When he returned to Brookings, his students made a batch to test in a campus cafeteria.
"We have never heard so many compliments on a product," Seas wrote of the experiment. "The fame of Oreo-flavored ice cream spread like a fire going through a dry grass field."
Today there's uncertainty over who gets credit for creating the flavor. Some people believe Cookies and Cream was invented at an ice cream shop in an Oregon mall. Others think it originated in Massachusetts. But students and faculty at SDSU take pride in their piece of Cookies and Cream history.
The flavor is just one of 60 varieties of ice cream and sherbet made on campus. SDSU's dairy plant processes 10,000 pounds of raw milk every week. It is trucked from the dairy research and training facility a mile and a half north of campus, where 130 Holstein and Brown Swiss cows are milked three times a day. Students produce cheese, butter and milk, but Cookies and Cream ice cream remains a favorite. In 2012, they churned 4,750 gallons of their signature creation.
Editor's Note: This story is revised from the May/June 2013 issue of South Dakota Magazine. To order a copy or to subscribe, call (800) 456-5117.