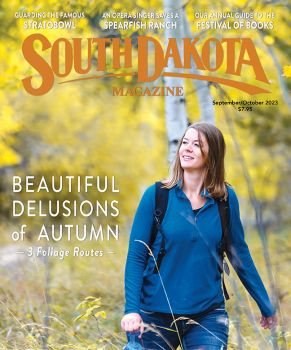 Subscriptions to South Dakota Magazine make great gifts!
Subscribe today — 1 year (6 issues) is just $29!

From Farm to Table
Sep 16, 2015
By Morgan Kontz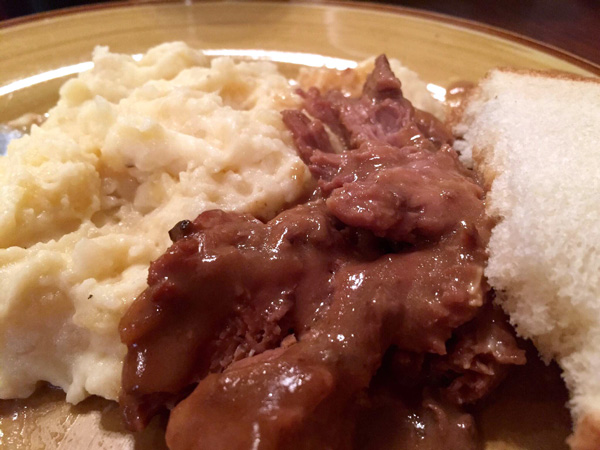 This cube steak came from beef raised on the Kontz farm near Colman.
We raise cattle, so beef is always on hand at our house. On our farm we typically take a steer or heifer (boy or girl) in for harvesting whenever our family is low on meat. And since we are splitting one animal between three growing families, it happens pretty often. We used to get pretty much the same cuts of meat, but lately I've requested a few more that have quickly become favorites.
Beefeaters love a good steak, and when it comes to steak there are a few things to keep in mind: where the meat comes from on the animal and how it's cooked. Steaks need to be cooked fast and typically dry, meaning they don't need any moisture to help them stay tender and juicy. (As long as you don't cook it like crazy and lose all that tender juiciness. Please, please no steak turned into a glorified hamburger.)
Steaks are cut from some pretty strong muscles of beef, but not quite the strongest. That's why they don't need long cooking times to make them tender. When I was teaching, I often used this diagram. It's perfect for showing you what I need to say.
Sirloin, tenderloin and top sirloin are found near the rump. These are the most tender cuts of meat you can get from a beef. The much-loved filet mignon is cut from the tip of the tenderloin, which is why it's so tiny. There isn't a lot there to take. This area is the most tender because it's away from some of the hardest worked parts of the body, such as the legs, thighs, shoulders, chest and back end.
If you have a freezer full of beef always at your fingertips, the steaks will likely get eaten first. However, we go for the tougher, bigger hunks of meat. Who doesn't love a good pot roast on Sunday after church? They are my favorite. Roasts need to be cooked slow and moist to achieve a good tenderness, which is why they are perfect for busy families. Throw them in the crock-pot with some other ingredients and supper is ready when you get home from work or school.
Another favorite of ours is brisket. This is a really tough cut of meat, and if not cooked properly it will taste terrible. You can cook it slowly in the crock-pot like a roast, but try breading slices of brisket and then deep-frying them for about 2 minutes. Talk about tasty. Depending on where you live, brisket may be a more common piece of meat, or it might be a special order at your meat counter.
Just remember that no matter what cut of meat you are cooking, it's important to use a meat thermometer to check for doneness. The day I bought my meat thermometer was the day that I really perfected cooking beef. Sometimes I do get lazy and just go with what I think is right for color and doneness. But those are always the days that the meat either gets overcooked or undercooked and I feel like I ruined a meal.
Do you have a favorite beef cut and the perfect recipe to go with it? Please share! I love new recipes and I love trying out new cuts of beef! Happy cooking!
Morgan Kontz lives on a farm near Colman with her husband, Jason, and two children. She blogs about her experiences as a first generation South Dakota farm wife and writes a monthly agriculture column for the South Dakota Magazine website.