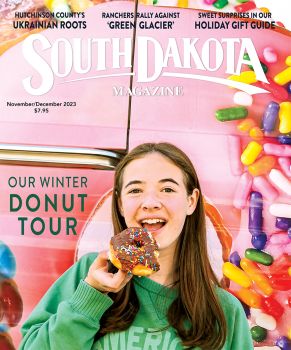 Subscriptions to South Dakota Magazine make great gifts!
Subscribe today — 1 year (6 issues) is just $29!

Mortimer's Cabin
Jul 20, 2011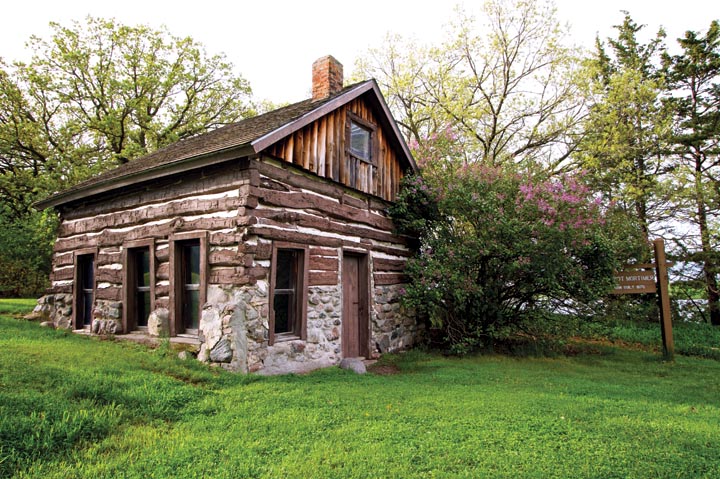 Photo by Christian Begeman
In our July/August issue we featured one spot to visit in each of our 66 counties. We chose Mortimer's Cabin in Oakwood Lakes State Park for Brookings County. And we got lucky because photographer Christian Begeman offered to go photograph the cabin.
Samuel Mortimer, a New York City shoemaker, built the cabin when he came to South Dakota in 1869. He became a successful fur trader.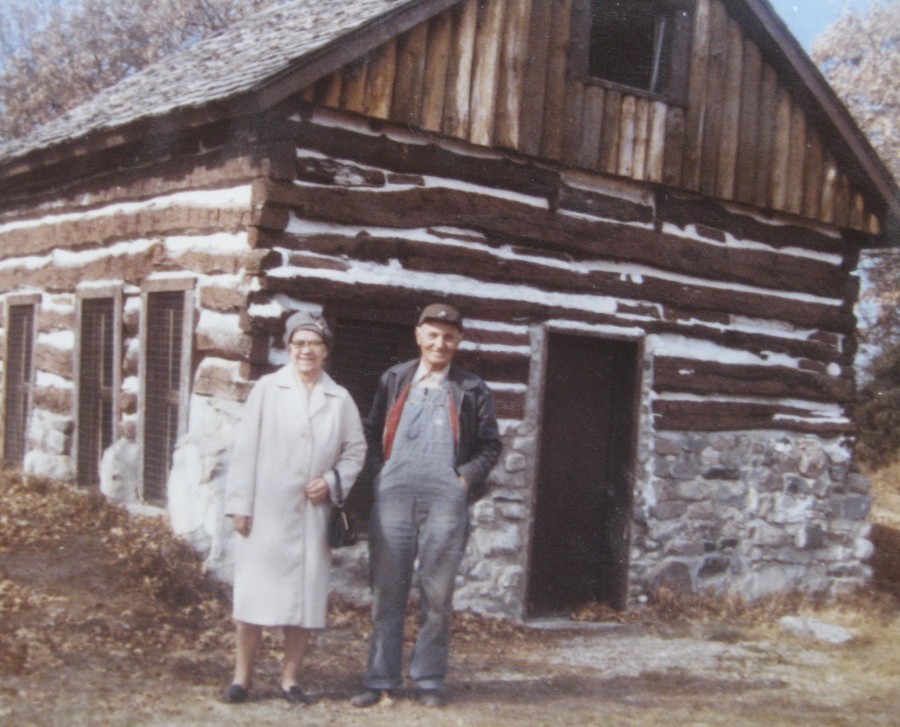 Mortimer's Cabin was Niels and Emma Jensen's first home in America.
This morning we got an email from Merry Strenge in Clearbrook, Minn. She wrote that her grandparents once lived in Mortimer's cabin. They worked for a farmer and were able to live in the cabin. Merry wrote "I remember the day we went for a ride through Oakwood State Park with them and stopped there for that picture and they shared their memories of living in the small cabin. They worked hard and saved their money and ended up buying a farm west of Aurora."
Oakwood is an idyllic cluster of eight glacial lakes with nearly five miles of paths for hiking, bicycling and horseback riding. To get there, drive seven miles north and 10 west of Brookings.