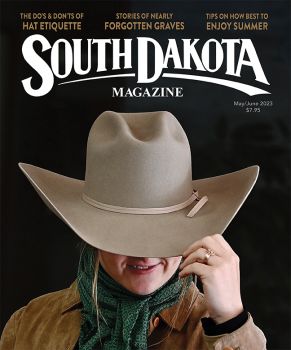 Subscriptions to South Dakota Magazine make great gifts!
Subscribe today — 1 year (6 issues) is just $29!

Culinary Spring Has Sprung
Mar 30, 2017
By Fran Hill
A couple of weeks ago, I jotted down notes for a rant about early spring. 70-degree days in February and March don't do it for me. With three dogs and a farmer husband, prematurely warm days just mean mud and dirt and grime. Who in their right mind would want to constantly clean up that mess? However, while I was busy being a maid to muddy pawprints and neglected getting that article typed, the warm weather allowed the grass to begin greening. With warmth and sunshine, leaves started budding on the lilacs. My mood improved, and the rant is (mostly) forgotten.
Now I look forward to gardening. I am anxious to work the soil and plant the first seeds and seedlings. I have scheduled time to clear the last of the dead brown leaves from the flowerbeds and trim back the plantings of the herb bed to reveal sprouting chives. Just a little green perked me right up. I can't wait for everything to grow.
Green peas and dill will be two of the first harvests in my spring garden, and they pair so well together. Cream them with a little mustard to brighten things up and serve over roasted salmon or chicken. Even if things are still a little muddy, the Mustard and Dill Creamed Pea Sauce is a bright spring moment.
---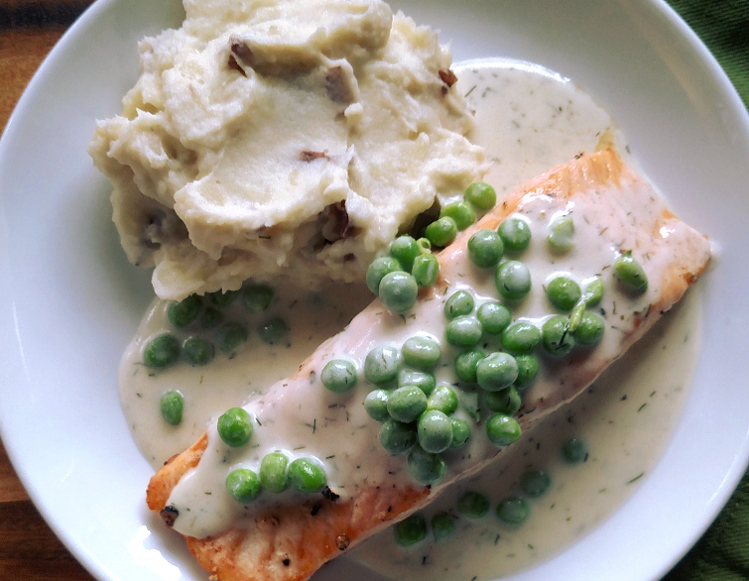 Fresh peas and dill are two garden crops than can be harvested early in South Dakota.
Mustard and Dill Creamed Pea Sauce
(adapted from Better Homes and Gardens)
2 tablespoons unsalted butter
2 tablespoons flour
1/2 teaspoon salt
1 cup chicken stock
1 cup cream (half and half or heavy cream will work, even whole milk, in a pinch)
2 tablespoons Dijon mustard
2 cups green peas (fresh are awesome, but frozen work when fresh are not in season)
3 tablespoons fresh dill (1-2 tablespoons dried dill can be substituted when fresh isn't available)
In a medium saucepan, melt butter. Whisk in flour and salt; heat and stir a couple of minutes to cook out the raw flour taste. Add chicken stock, cooking and stirring until thickened. Whisk in cream (or milk) and mustard. Bring to a boil. Stir in the peas. Reduce heat. Simmer, stirring frequently, about 5-6 minutes until the sauce reduces and thickens slightly. Stir in the dill. (Serves 6)
Fran Hill has been blogging about food at On My Plate since October of 2006. She, her husband and their three dogs ranch near Colome.