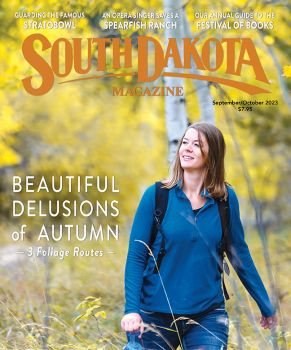 Subscriptions to South Dakota Magazine make great gifts!
Subscribe today — 1 year (6 issues) is just $29!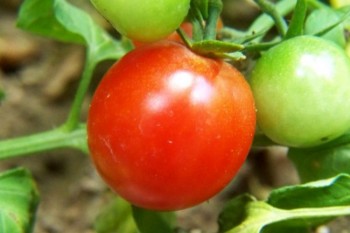 Lazy Preserving: Oven Dried Tomatoes
Oct 20, 2011
It looks like the last couple of cold nights put an end to the South Dakota Magazine garden plot activity for 2011. If you recently harvested the last tomatoes of the season from your garden, consider saving them for enjoyment this winter by drying them in the oven. It's my favorite kind of preserving, requiring very little effort or attention. Just bake for a few hours and then throw in the freezer for long-term storage. The results are magical — sweet, chewy and intense tomato discs ideal for throwing in improvised pasta mixtures or on pizza, or merely grabbed by the handful and consumed while still frozen. Dried and frozen cherry tomatoes are my favorite — they're like icy tomato candies.
Wash and de-stem a pile of tomatoes. If using cherry, grape or pear tomatoes, slice in half. If using large tomatoes, cut in ½ inch slices. Place tomatoes on a cookie sheet lined with tin foil. You may drizzle olive oil, garlic and herbs over the top if you like. Bake at low heat (225 degrees or less), checking occasionally, until tomatoes reach the degree of dryness you desire. The drying time will vary depending on the size of your tomatoes — it could take anywhere between two to eight hours. Remove from oven and let cool. Place pan, uncovered, in freezer. Once frozen, the tomatoes can be moved to a plastic bag or sealable container for longer storage.