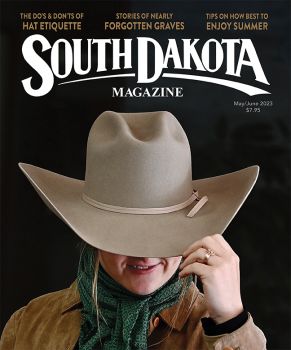 Subscriptions to South Dakota Magazine make great gifts!
Subscribe today — 1 year (6 issues) is just $29!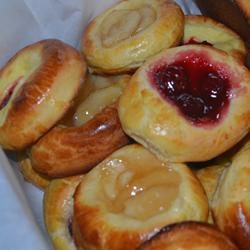 The Answer is Tyndall Bakery
Aug 21, 2014
Lots of folks call or write us with questions about South Dakota. But they don't ask about the Missouri River so much, or Mount Rushmore or the Badlands.
Usually it's about food. Where to eat. Who makes the best beef jerky. What town has the best fish fry.
And today the query is about kolaches. A reader from Missouri wants to know if anybody in South Dakota makes the old-style Czech kolaches and would ship them to him.
"My mother's family was raised in Armour, near Lesterville, and of course were very Bohemian. Great cooks and bakers, and I remember well as a little boy, standing in my Great Aunt's kitchen waiting for the kolaches that they were baking to cool enough so I could have one or probably more."
Of course, Tabor is the Czech Capital of the region and in June the ladies there make more kolaches than there are fish in the nearby river. But kolaches are not so easy to come by in the little town during the other 11 months of the year, so we directed the reader just a few miles down Highway 50 to Tyndall Bakery — run for many decades by the Reub family and now operated just as splendidly by Ed and Carol Radack.
Ed says they'd be happy to ship kolaches to Missouri or anywhere. They make them every day. But please, he said, call before 10 a.m. CST (605-589-3372) and ask for Carol. (We didn't talk to Carol, but I'm assuming she's ok with that?)
As for me, I'll just stop on our next journey west.