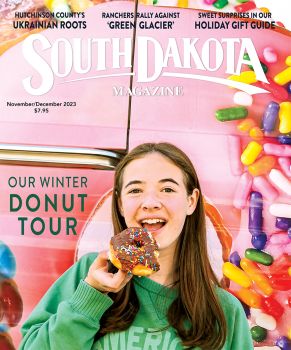 Subscriptions to South Dakota Magazine make great gifts!
Subscribe today — 1 year (6 issues) is just $29!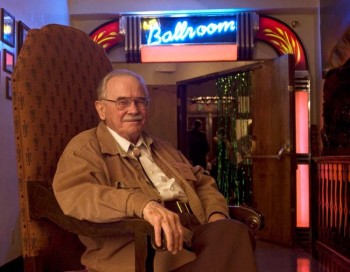 How Palmer's Gulch Raised a Professor
Dec 12, 2011
Ruth Ziolkowski once told our writer Paul Higbee that she doesn't feel a need to travel outside the Black Hills because "anybody you could ever want to meet will eventually come here."
The attraction of outsiders to our mountain valleys also explains how Watson Parker, a child of Hill City, became professor emeritus of history at the University of Wisconsin. Watson is also the author of several books, including the hiker/cult classic "Black Hills Ghost Towns." He is one of your very favorite South Dakotans, unless you don't know him. And last but not least, he was inducted into the South Dakota Hall of Fame a few weeks ago.
A few years ago, Watson explained to me why he aspired to a career in academia. "In the 1940s my family was running Palmer Gulch Lodge near Hill City," he said. "We generally had a lot of vacationing professors from the University of Minnesota, so after-dinner converations on the terrace were learned and lively.
"Chief among the professors was Richard M. Elliot of the psychology department. My dad had known him at Dartmouth, where they were classmates. One evening when I was about 10 years of age, Dr. Elliot and a fellow academic were discussing Roman history. One of them quoted Cato the Elder as saying, 'delando est Carthago,' to which another raised an objection, insisting that he'd really said, "Carthaginem esse Delendam.'
"They began a spirited discussion in Latin and I listened with my ears wide open, and my mouth, too," Watson said, "for there, in the heart of the Black Hills, a whole new vista of knowledge, learning and wisdom was opened for me."