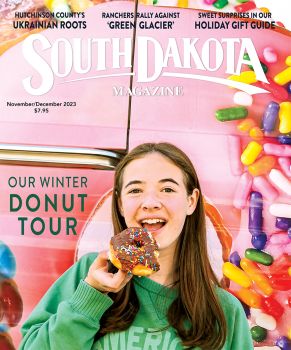 Subscriptions to South Dakota Magazine make great gifts!
Subscribe today — 1 year (6 issues) is just $29!

Goodbye, Garden
Oct 12, 2017
By Fran Hill
If the recent frost and hard freeze had you scampering to clear the last of the tomatoes from the garden, I have got you covered with a recipe for some excellent sauce to make with those babies. This Home-Canned Pasta Sauce has been a favorite with us for several years, and everyone loves it. Basil and garlic enhance the tomatoes for a most delectable gravy. And after all the chopping, simmering, jarring and processing is done, how about some meatballs?
Usually, when I reach into the freezer with meatballs on my mind, I grab a package of ground beef, but the other day, I felt like something a little different and chose ground turkey. The resulting meatballs were tender, flavorful and, best of all, super simple to prepare. Nestled in a bed of pasta and blanketed with some of that fresh sauce (or purchased sauce, I don't judge), these are a perfect lighter option for a cozy comfort food meal for the now cooler evenings.
---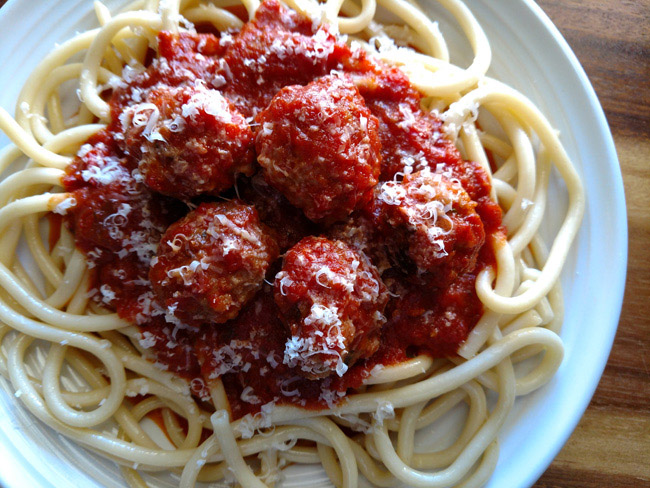 Turn the last of summer's tomatoes into a light and delicious pasta sauce.
Baked Turkey Meatballs
1 pound ground turkey
1 egg
1/2 cup bread crumbs
1 teaspoon dried basil
1 teaspoon dried oregano
1/4 cup chopped parsley
1 clove garlic, minced
1/4 cup onion, chopped
2 tablespoons tomato paste
1 teaspoon salt
1 teaspoon pepper
Preheat oven to 400 degrees F. Line a sheet pan with foil and coat with cooking spray.
Mix all ingredients together thoroughly with your hands. Using a small cookie scoop, portion and roll the mixture into about 20 walnut-sized meatballs. Arrange on prepared baking sheet. Bake about 20 minutes, until golden brown and cooked through. (Serves 4)
Fran Hill has been blogging about food at On My Plate since October of 2006. She, her husband and their three dogs ranch near Colome.