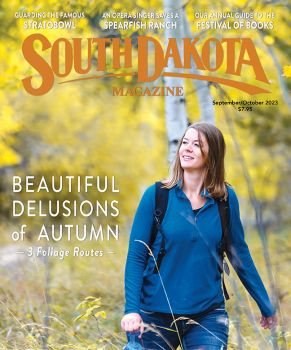 Subscriptions to South Dakota Magazine make great gifts!
Subscribe today — 1 year (6 issues) is just $29!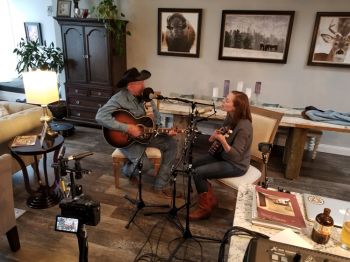 Dakota Duets Debuts
Apr 9, 2018
Talented musicians can be found in towns and cities, large and small, across South Dakota and our bordering states. Unfortunately, we don't always get a chance to know and hear those who live outside our own neighborhoods.
That's exactly why Spearfish singer/songwriter Jami Lynn is hitting the road, performing with six men and women in a new summer-long web series called Dakota Duets.
"There are so many musicians in South Dakota that I really admire," Jami says. "Some of them are people I've gotten to work with in passing. Some of them, I've just enjoyed listening to, or learning from. I started this project because I wanted an excuse to work with each musician featured, and to hone my backup skills a bit. It's also an opportunity for me to play a few different styles of music that I maybe wouldn't have touched on my own."
Jami began to perform at age 13, debuting at community gatherings in the little town of Peever in the Glacial Lakes country of northern South Dakota. She majored in music at the University of South Dakota. She also studied and performed in Nashville, but her deep connection to our rural landscapes, people and culture of the Northern Plains called her home. That's good news for music fans who love her range of country, folk and jazz. She has quickly become one of South Dakota's most popular performers.
Thanks to a South Dakota Arts Council fellowship grant, Jami is now embarking on the Dakota Duets road trip.
Her first video features Paul Larson, a cowboy poet from Rochford who also performs traditional cowboy music. The duo sings "Butterflies and Pearls," a cowboy waltz that tells the story of how Larson met his longtime girlfriend, Amy, while riding horseback in the woods.
Jami plans to release five more videos — one in each of the next five months — and you'll find them all here on our South Dakota Magazine web site. Next up is Thomas Hentges, also known as Burlap Wolf King, of Sioux Falls.