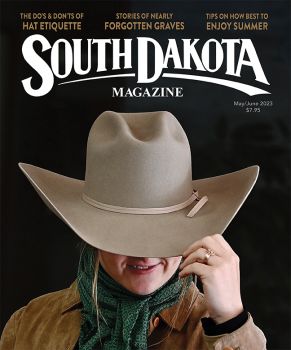 Subscriptions to South Dakota Magazine make great gifts!
Subscribe today — 1 year (6 issues) is just $29!

A Voice for All Genres
Aug 22, 2018
By Jami Lynn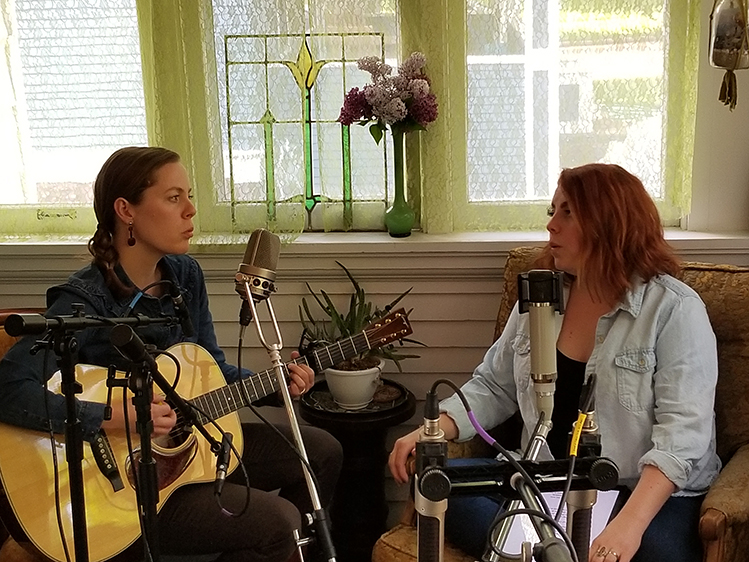 Jami Lynn and Erin Castle perform "Brush and String" for the fifth installment of Dakota Duets.
Editor's Note: This is the fifth installment of Dakota Duets, a statewide exploration of music featuring Spearfish singer/songwriter Jami Lynn and musicians from around South Dakota.
Erin Castle may not always take the lead, but she has carved out a niche for herself in the Sioux Falls music scene for over a decade. You may know her from folk band The Union Grove Pickers, or the alt-rock collaboration A Ghostwood Calm, but Castle's glimmering vocals shine on their own or in the midst of a six piece band.
Castle spent most of her formative years in Brandon, where she participated in band and choir. She describes her first solo performance in fifth grade as terrifying. But the terror soon gave way to a different kind of flutter — the drive to regularly perform in front of people. "It made me feel something that I'd never felt before," Castle says.
Towards the end of her high school days, Castle's proximity to Sioux Falls brought her access to the burgeoning basement concert scene. The 605 House and other private venues exposed her to local and touring hard core and punk rock bands. Parts of this underground, word-of-mouth scene of the early 2000s are mirrored in Sioux Falls today. Local venue and record store Total Drag has given a home to young bands whose members are writing their own music and playing out. "I'm watching all these surf rock bands popping up in the middle of the plains, and it's awesome," she says.
No matter the genre in which she's performing, Castle has a sharp ear for supporting other vocalists, male or female. As a solo vocalist now dabbling in supporting others in this series of duets, I really admire this skill. She also has piles of journals from her adolescent days, just like me. Unlike the straightforward, but methodical journals of our grandmothers, these are brimming with unrequited feelings of angst. It appears we were already collecting material to distill down into songs.
Castle's original song "Brush and String" reads like a lullaby, but actually explores how relationships weather major life changes. I love singing with Erin Castle, and I hope to see more of her original work come to the forefront.
---
Click below for previous Dakota Duets
Thomas Hentges aka The Burlap Wolf King