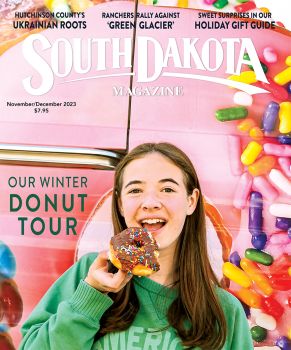 Subscriptions to South Dakota Magazine make great gifts!
Subscribe today — 1 year (6 issues) is just $29!

A Man and His Guitar
Jul 19, 2018
By Jami Lynn
Editor's Note: This is the fourth installment of Dakota Duets, a statewide exploration of music featuring Spearfish singer/songwriter Jami Lynn and musicians from around South Dakota.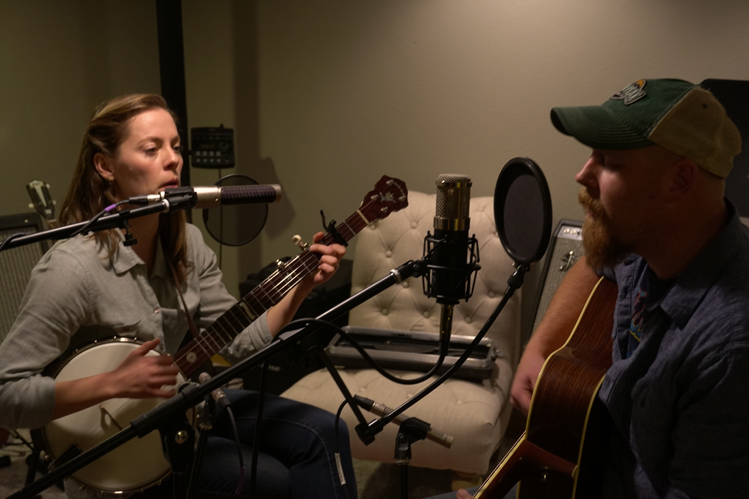 Jami Lynn and Jake Jackson perform Jackson's "Once in Awhile" for the fourth Dakota Duet.
A musician's attachment to their first real instrument is magical. Finding my first beloved instrument took years, multiple guitars and two banjos. To find the guitar that flat-picker Jake Jackson affectionately refers to as his "workhorse," took him a few days tooling around guitar shops on Colorado's front range. "It was actually the first guitar that I played out of the whole trip," Jackson says. "I probably played 30 guitars, and for whatever reason, that was just the one."
Years of hard playing indoors and outdoors, a stint in the Lawrence County evidence locker following the guitar's theft from his truck, and several major tune-ups still haven't shaken his attachment to his instrument.
But for Jackson, it wasn't always about the guitar. In second grade, the Black Hills Chamber Orchestra visited his school. After the performance, he went home and announced that he was going to play the violin. He started in the Rapid City Schools' orchestra program and took private lessons. Eventually, he joined the bar scene in Rapid City and Tuesday night old-time jam sessions with the Black Hills Bluegrass Band. During those Tuesday night sessions, he moved from the fiddle to the banjo, and soon settled into picking the guitar in the bluegrass style called flat-picking. "We didn't play anything really fast, but we played all the traditional tunes," Jackson says. "It's kinda how you know someone's got their old-time chops: If you walk into the room and say, 'Hey, let's play Sally Goodin,' and they know how to do it."
In 1998, he met banjo player Trappor Mason, bassist Dave Curington, and mandolin player Dan Cross, which led to the formation of his Spearfish based band, Six Mile Road. Twenty years of playing together has refined their progressive bluegrass sound, and given Jackson an outlet for his songwriting.
While he's not one to sit down and intentionally try to write a song, they seem to find him just the same. "If it doesn't happen for eight months, then it just doesn't happen. It's important to just let them come on in their own way."
For our Dakota Duets collaboration, we chose Jackson's original song "Once in Awhile." Like most of his songs, it was conceived and finished within 30 minutes. It showcases Jackson's straightforward style of writing, easygoing tenor and that workhorse of a guitar.
---
Click below for previous Dakota Duets
Thomas Hentges aka The Burlap Wolf King