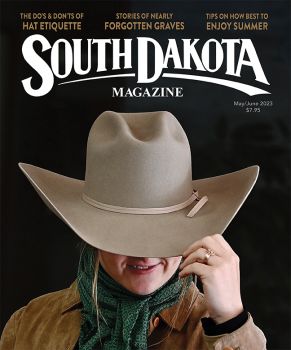 Subscriptions to South Dakota Magazine make great gifts!
Subscribe today — 1 year (6 issues) is just $29!

Music From Home
Sep 19, 2018
By Jami Lynn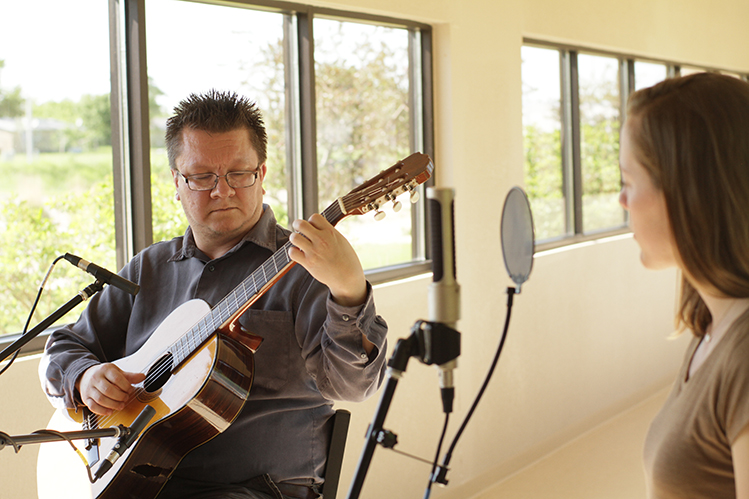 Jami Lynn and Derrick Lawrence perform "Sails" for the sixth and final installment of Dakota Duets.
Editor's Note: This is the sixth and final installment of Dakota Duets, a statewide exploration of music featuring Spearfish singer/songwriter Jami Lynn and musicians from around South Dakota.
Throughout this project, I've really enjoyed exploring the musical landscape of South Dakota through the eyes of other musicians. Inhabiting such a rural and spread-out state, we're not always in tune with what is happening in other areas. I often find myself going back and forth between Sioux Falls and the Black Hills to play concerts, but Sisseton, with its low rolling hills, modest population, and close proximity to the Sisseton Wahpeton Reservation has quite a nice music scene.
It is a community that not only raised me, musically speaking, but also continues to support and inspire me as well as other players in the area. Before I had even completed the concept for this project, I knew I wanted to work with guitarist Derrick Lawrence. On a small stage in Peever, he and I took in classic country, polka and folk music while honing our own performance skills.
Lawrence was always around music at home, with his father's guitar picking and his mother's love for the piano. "She still plays to this day," he says. Perhaps this early immersion is why he started playing at a younger age than most musicians. At 8 years old, he was chording along with favorite songs, and he eventually dove into finger-style acoustic guitar. Chet Atkins and his father, Elden, were his first musical role models. During my formative years, I was mesmerized watching Elden play tasteful, twangy lead guitar at the monthly Jamboree in Peever. I didn't know it then, but through listening to Elden and Derrick play guitar, I was already a fan of Chet Atkins. Today, Derrick still draws heavily on his style when performing on acoustic guitar.
In middle school, Lawrence and a few friends formed a rock band, starting out with cover songs but eventually writing some originals. The core of the band later became "Eclipse," which, though comprised of different members, still tours the region today. "There were three of us that played guitar, I think, and we switched off," he recalls. The early band premiered their music at Camp Dakotah, near Sisseton. "To mixed reviews," Lawrence adds with a chuckle. Local musician Lance Pond was Lawrence's first exposure to the "flat-picking" style that he would later employ when playing electric guitar in rock bands.
Though Lawrence plays more instrumental music than not, he's done some lyrical writing throughout the years, and enjoys recording in his home studio and the recording studio at Sisseton Wahpeton College, where he works. For our duet, Lawrence and I selected a Steve Wariner arrangement of "Sails" written by John and Johanna Hall. The tune is almost meditative, and Lawrence's clean fingering and even tone give it space that, when paired with the natural reverb of the windowed hall at the college, make this recording really special.
---
Click below for previous Dakota Duets
Thomas Hentges aka The Burlap Wolf King