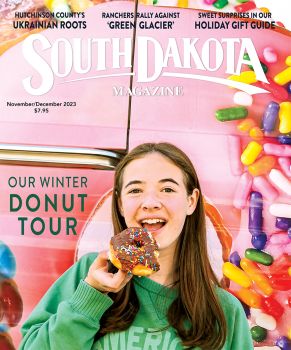 Subscriptions to South Dakota Magazine make great gifts!
Subscribe today — 1 year (6 issues) is just $29!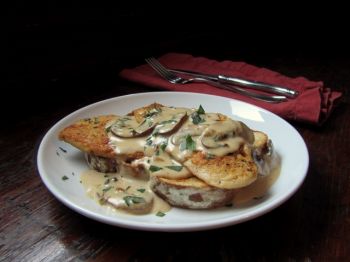 Out of the Mouths of Babes
Nov 15, 2012
When I am not preparing fabulous recipes to share here at South Dakota Magazine and on my blog, I sometimes work as a substitute teacher in the local school district. My career in education began with a stint as a special education aide and has wound its way through every classroom in both the elementary and high school at one time or another. There are so many stories that I could tell to make you smile, chuckle, belly laugh, blush and even cry. The students really are the best part of the job.
The other day, I had the pleasure of spending time with the second grade class. They were tired but wired after a state championship football game at the Dome the night before. While our Cowboys didn't win, my young class was still extremely proud of the football team, and talk of the game worked its way into almost every subject that day. I find it awesome that this group of students is so uninhibited with sharing opinions, ideas, and praise.
When we headed to the lunch room for our mid-day break, I grabbed my ham and cheese on wheat sandwich and the apple I had packed that morning. After a little silence as the hungry students inhaled their lunches, the candid chatter began once again. It was at this time that the little boy sitting across from me asked why I wasn't eating the other half of my sandwich. I explained that after also eating the entire large Honeycrisp apple, I was full. Without missing a beat, he replied that I should eat it anyway because I would be hungry later.
You know what? Out of the mouths of babes; he was right.
By the time classes were dismissed that day, I was starving. I couldn't wait to get home and raid my cupboards. It took discipline not to hit up Hubs' stash of potato chips, and dinner couldn't come soon enough that night. I should have listened to that second grade wisdom.
This Open-Faced Hot Chicken Sandwich with Mushroom Gravy isn't the kind of sandwich that I would normally pack in my lunch, but it is the kind of comforting meal that fills you up. Juicy, seasoned chicken cutlets top hearty toast and swim in a deliciously creamy gravy. Nobody will have to tell you to swirl your fork around to gather every last drop of the savory goodness. You won't be hungry later.
---
Open-Faced Hot Chicken Sandwich with Mushroom Gravy
Adapted from Rachel Ray
4 boneless, skinless chicken cutlets
Kosher salt
Freshly ground black pepper
1 teaspoon poultry seasoning
Olive oil
4 tablespoons unsalted butter
1/2 pound mushrooms, sliced
1 large shallot, chopped
2 tablespoons flour
1 cup chicken broth
1/2 cup heavy cream
1 tablespoon fresh parsley, chopped (plus additional for garnish)
1 tablespoon Dijon mustard
4 slices hearty bread, such as sourdough or potato, toasted
Season the chicken with salt, pepper and poultry seasoning. Heat the olive oil in a large skillet. Add the chicken and cook until golden on each side. Transfer to a plate and cover with foil to keep warm. Add 3 tablespoons of butter to the skillet and slightly lower the heat. Add mushrooms and shallots and cook until tender. Sprinkle in the flour and stir while cooking. Add the chicken broth and bring to a simmer. Stir in the cream, parsley and mustard. Cook until the gravy thickens. Brush the toast with the remaining butter and top with the chicken cutlets. Cover with gravy and garnish with additional chopped parsley. Serves 4.
Fran Hill has been blogging about food at On My Plate since October of 2006. She, her husband and two dogs reside near Colome.