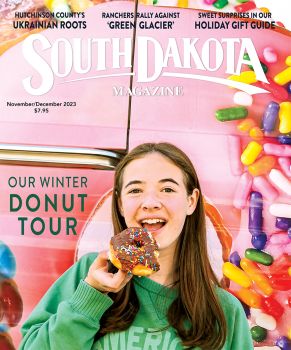 Subscriptions to South Dakota Magazine make great gifts!
Subscribe today — 1 year (6 issues) is just $29!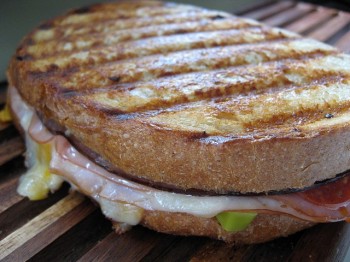 I Stepped on a Sandwich
Apr 11, 2012
A couple of years ago, a friend of mine from Sioux Falls was headed to a meeting and parked in a downtown parking lot. As she exited her car, her footing felt a little off. She had stepped on a sandwich. It was a white bread and bologna sandwich, if I recall correctly.
Last winter on my way to the big city for some Christmas errands, I pulled into a small town convenience store for a pit stop. You guessed it. As I got out of my vehicle, I stepped on a sandwich. Mine was the premade cold-cut variety meant to be tossed into the microwave for 30 seconds, not to the pavement in a parking lot.
Both of us were grossed out. Both of us pondered how those sandwiches came to be lingering in parking lots to be trampled by our unsuspecting feet. Both of us needed to clean condiments and smashed bread from the soles of our shoes.
I don't think that you can call two incidents of stepping on sandwiches in parking lots a trend, but just how prevalent is sandwich abuse? Are sandwiches lost every day in parking lots across the state? Or, is this some kind of cult ritual I am exposing? Are sandwiches offered regularly to the parking lot gods? Are they supposed to be stepped on? And, most importantly, have YOU ever stepped on a sandwich?
I don't recommend stepping on Our Favorite Panini, but like ill-fated parking lot sandwiches, the fillings of this sandwich are pressed between two slices of bread, this time, toasted and preferably sour dough. The Dijon mustard and pepperoncini peppers add zing to the layers of deli meats and melted cheese. I have included sliced tomatoes, baby spinach, pickles, onions, and bacon in this panini from time to time, but I have never stepped on it in a parking lot.
---
Our Favorite Panini
8 slices sourdough bread
2 tablespoons mayo
1 tablespoon Dijon mustard
4 slices Swiss cheese
4 slices provolone or mozzarella cheese
4 slices cheddar cheese
1/2 lb deli turkey
1/2 lb deli ham
1/2 lb sandwich pepperoni
1/2 lb Genoa salami
pepperoncini peppers, cut

Preheat the panini grill. Combine mayo and mustard together and spread on each slice of bread. Layer remaining ingredients on each of 4 slices of the bread. Start with Swiss cheese, then ham, cheddar cheese, then turkey, provolone (or mozzarella) cheese, then salami and pepperoni, and finally peppers before topping with remaining 4 slices of bread. Brush the outside of each sandwich with butter and grill until crispy on the outside and melty on the inside. Serves 4.
Fran Hill has been blogging about food at On My Plate since October of 2006. She, her husband and two dogs reside near Colome.