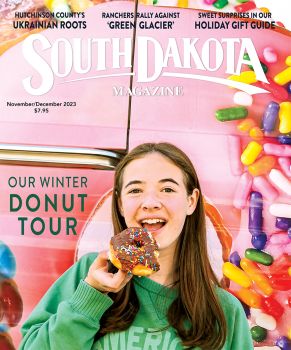 Subscriptions to South Dakota Magazine make great gifts!
Subscribe today — 1 year (6 issues) is just $29!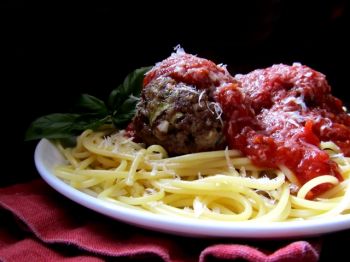 Don't Tell Roger
Aug 22, 2013
By Fran Hill


I don't believe in hiding vegetables. I may sometimes puree, process and pulverize something grown in the soil for the sake of a better recipe, but it will never be done sneakily. If I am going to the trouble to get the food processor out to thoroughly thrash an onion, I will most likely be telling you about it as I whine about washing the darn thing. However, I am making an exception today. I will completely condone not telling my fellow South Dakota Magazine columnist, Roger Holtzmann, about the zucchini in my meatballs.
Mr. Holtzmann has a strong disdain for zucchini, or as he calls it, "ghastly white sludge." He fears being forced to eat a baked good containing the added moistness and nutrition of zucchini and even goes as far as promoting legislation to criminalize sneaking the vegetable into chocolate cake.
I, obviously, don't agree with him. I bake cakes, cookies, muffins, breads, and pies with shreds of zucchini. I sauté slices and ribbons and serve them alongside my grilled chicken and steaks. I slow cook purees with warm spices to make "fruit" butters. I haven't met a zucchini that I didn't like, and I have now taken it past the baked goods and side dishes on to a meatball delight.
Usually, my go-to meatballs have the added nutritional bonus of spinach. We love them with a plate of pasta and topped with my chunky homemade sauce. This summer, I have replaced the spinach with a zucchini recipe that we enjoy just as much. I am sure that Roger will want me drawn and quartered for what he will deem to be a travesty against mankind.
As with the spinach, zucchini adds additional moisture to the lean beef and makes a more tender meatball. Garlic, basil, and parsley flavor the mixture, along with onion. The veggie-loaded meatballs are the perfect summer pairing for mouthwatering garden sauce and a pile of spaghetti. You probably just don't want to tell Roger.
---
Zucchini Meatballs
1 pound ground round
1/2 cup onion, chopped
2 cloves garlic, minced
1 egg, lightly beaten
3 tablespoons heavy cream
1/2 cup panko bread crumbs
1/4 teaspoon kosher salt
1/2 teaspoon freshly ground black pepper
1-2 tablespoons fresh parsley, chopped
1 tablespoon fresh basil, minced
1/2 cup grated zucchini, liquid squeezed out and discarded
1/4 cup grated Parmigiano Reggiano cheese
Preheat oven to 375F. Combine all ingredients in a large bowl. Do not over mix, or the meatballs with be too dense. Divide the meat mixture into 12 portions and roll into meatballs, about golf ball size. Arrange the meatballs on a sheet pan sprayed with cooking spray. Bake for 20-25 minutes. Meanwhile, heat your favorite pasta sauce in a large pot and start water boiling for pasta. Finish the meatballs by simmering in the pasta sauce while the pasta cooks. Serve with additional Parmesan cheese, if desired. Serves 4.
Fran Hill has been blogging about food at On My Plate since October of 2006. She, her husband and their two dogs ranch near Colome.