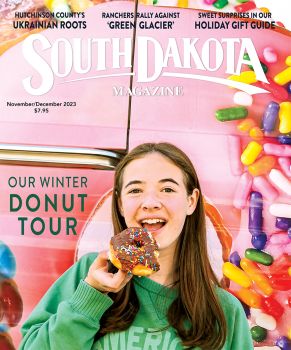 Subscriptions to South Dakota Magazine make great gifts!
Subscribe today — 1 year (6 issues) is just $29!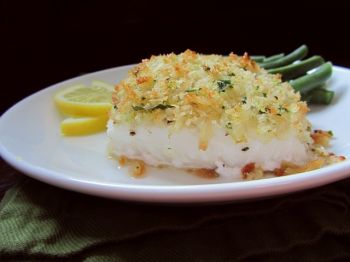 Forbidden Fish
Mar 1, 2018
While watching television one evening, a commercial for instant mashed potatoes caught my attention. As the camera pans across a table laden with food, an announcer mentions the plate of fish sticks that are to be served up for dinner with that creamy bowl of potatoes, and I am a goner. Every. Single. Time. I want those fish sticks. Forget the fake mashed potatoes; I need those fish sticks.
I believe that I can trace the yearnings for fish sticks back to my childhood. Those breaded chunks of pressed together, flaky, white meat were a special meal for rare occasions when my father wasn't home. Fish (and poultry) were not on his list of favorite foods, and seldom served when he was at the head of the table. Fish sticks weren't exactly forbidden, but they might as well have been — and we all know how the desire for something grows exponentially when it is outlawed. Logic tells me that fish sticks aren't really that good. But cravings are never logical, are they?
Thankfully fish is no longer prohibited from my table. If I wanted, I could have fish sticks every day of the week. Also, thankfully, I know that with only a bit more effort than it takes to pour a box of frozen rectangles onto a baking sheet, I can have fish that is much more delicious. Roasted Cod with Panko is also prepared in the oven, but the lemon and parsley seasoned crumb topping is better than any manufactured breading. It's quick, easy and it more than delightfully satisfies any fish stick craving.
---
Roasted Cod with Panko
(adapted from Fine Cooking)
1 cup panko bread crumbs
3 tablespoons butter, melted
3 tablespoons fresh parsley, chopped
2 teaspoons fresh lemon zest
kosher salt
freshly ground black pepper
6 1- to 1-1/2-inch-thick cod fillets
Heat oven to 425F.
Combine panko, butter, parsley and lemon zest. Season with salt and pepper to taste.
Line a heavy, rimmed baking sheet with parchment. (I have had luck with the non-stick aluminum foil, also.)
Arrange the fish on the baking sheet and season on all sides with salt and pepper.
Divide the crumb topping among the fillets, pressing lightly to adhere.
Roast until the breadcrumbs are browned and the fish is cooked through, 10-15 minutes, depending on thickness of the fish. (Serves 6)
Fran Hill has been blogging about food at On My Plate since October of 2006. She, her husband and their two dogs ranch near Colome.