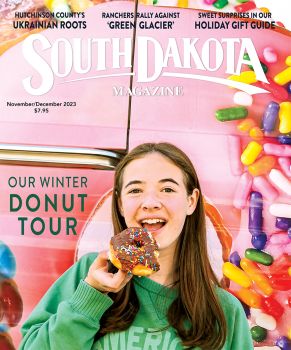 Subscriptions to South Dakota Magazine make great gifts!
Subscribe today — 1 year (6 issues) is just $29!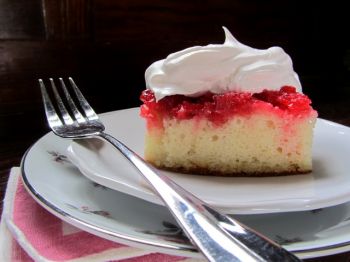 Antique Versus Vintage
Jul 11, 2012
The Antiques Roadshow will be in Rapid City this weekend taping for their 2013 PBS season. My husband is a HUGE fan and seldom misses a Sunday viewing of this show. Several friends have tickets to visit the appraisers for the event and have the mysteries of their valuables unlocked and assessed. I was feeling quite jealous of their chance to rub elbows with the Keno twins, but lucky for me, an opportunity to volunteer with the program opened up.
I am required to attend a training session, wear sensible shoes, work a long day of what will most likely be directing guests to the nearest restroom, and can bring something of my own for appraisal. If you know me, you are probably concerned about the sensible shoe requirement. My usual strappy wedge sandals and pointy-toed boots don't really fall into a judicious category. Never fear. I do have shoes that can stand up to 12 hours on a concrete floor.
What troubles me is the appraisal. My home is filled with many thrift store and antique shop finds along with a few sentimental, inherited pieces. However, my treasures are more what you would call "vintage" rather than "antique." Sell everything I own in one big lot, and you wouldn't have enough cash to purchase a reproduction Tiffany lamp, let alone an original. I basically own a collection of carefully collected junk. Cue my panic.
Fortunately, as a volunteer, my willingness to do the bidding of the PBS crew is more important than lugging an antique oil painting through the doors of the venue. I don't *have to* bring an item for appraisal. I just have to work. I can do that, and my hoard can remain blissfully vintage.
Strawberry Rhubarb Upside-Down Cake seems blissfully vintage to me, as well. The reliance on the convenience of cake mix and jello harkens to the 1950s instead of the 1850s. Passed from neighbor to neighbor over coffee, and included in every church cookbook, this recipe is a treasure that doesn't need to be appraised, just enjoyed.
---
Strawberry Rhubarb Upside-Down Cake
4 cups rhubarb, chopped into 1/2-inch pieces
6 teaspoons Minute Tapioca (instant)
1 1/2 cups sugar
1 3-ounce package strawberry Jell-O gelatin
1 18-ounce white cake mix
3 eggs
1/3 cup oil
1 1/3 cups water
Preheat oven to 350 degrees. Grease and flour a 9x13 pan. Combine rhubarb, tapioca, sugar, and dry Jell-o together in a bowl. Pour into the bottom of the prepared pan. Combine remaining ingredients for cake as instructed on package. Pour cake batter over rhubarb mixture in pan. Bake for 1 hour. Serve with whipped cream. Serves 12.
Fran Hill has been blogging about food at On My Plate since October of 2006. She, her husband and two dogs reside near Colome.