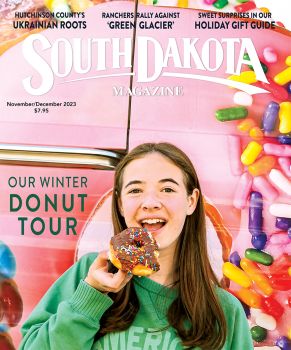 Subscriptions to South Dakota Magazine make great gifts!
Subscribe today — 1 year (6 issues) is just $29!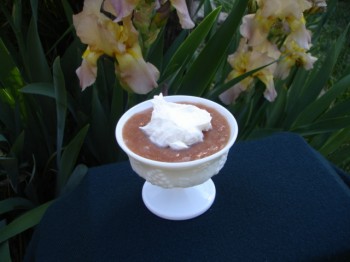 Celebrating with Rhubarb
May 17, 2012
By Laura Johnson
Today is May 17, and as usual, I am completely offended. On March 17, everyone pretends to be Irish. For Cinco de Mayo, folks don sombreros and down margaritas. But when Norway's national holiday, Syttende Mai, rolls around on May 17…nothing. No dinner deals, no special drinks, no wild debauchery. What gives? Where's the Scandinavian love?
It lives in places like Vivian, with its annual Syttende Mai parade and rare springtime lutefisk supper, and at Nordland Fest in Sioux Falls. But that's not enough. I will not rest until bars across the state offer Syttende Mai drink specials.
There's just one problem. I have yet to come up with a suitable Norwegian cocktail to capture the public's attention. Should it contain cream? Probably. Or how about equal parts aquavit and lutefisk cooking water with a butter ball garnish? Hmm... Maybe rhubarb margaritas?
Scandinavians do have an affinity for rhubarb, you know. Its fresh and springy taste goes well with sugar and cream. So until I can come up with a good Syttende Mai drink, let's celebrate with something safe – a simple rhubarb pudding with plenty of whipped cream on top.
---

Rabarbagrot (Rhubarb Pudding)
1 1/2 lbs. rhubarb cut into 1/2 inch pieces
1 1/2 cups water
3/4 cup sugar
1/4 cup water
3 tbsp cornstarch
1/2 tsp vanilla extract
1 cup whipping cream
2 tbsp sugar
Heat 1 1/2 cups water and 3/4 cup sugar to boiling, stirring occasionally. Add fruit. Simmer uncovered until rhubarb is tender, about 10 minutes. Mix 1/4 cup water and cornstarch; stir into rhubarb mixture. Heat to boiling, stirring constantly. Boil 1 minute over medium heat while continuing to stir. Remove from heat and stir in vanilla extract. Pour into serving bowl or individual dessert bowls.
When ready to serve, beat whipping cream with 2 tablespoons sugar in chilled bowl until stiff. Spoon onto rhubarb pudding and serve.