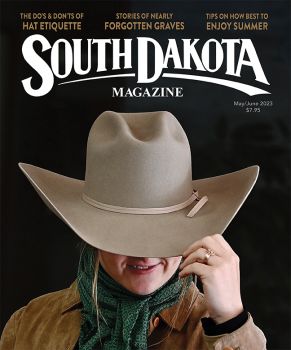 Subscriptions to South Dakota Magazine make great gifts!
Subscribe today — 1 year (6 issues) is just $29!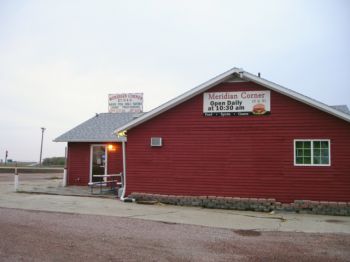 It's Not Made From Real Tigers
Sep 14, 2012
It's always a surprise when something common to you turns out to be quite strange and exotic to someone else. A friend and I recently went up to Meridian Corner, a watering hole located south of Freeman at the intersection of Highways 81 and 18, to sample their chislic and fleisch kuechle. He noticed a sign on the wall for tiger meat. He asked, "Is it made from real…?" "No, of course not," I interrupted.
Apparently there are a lot of folks in this world who are entirely unfamiliar with tiger meat. Wikipedia hints that it's more common in Midwestern states with large populations of German immigrants, but my Minnesota-born chum descended from Wisconsin Germans had never heard of the stuff. It's a raw beef concoction, ground and heavily spiced, served with saltine crackers and beer.
It may sound strange, but it's a relative of the once popular steak tartare. Concerns about E. coli and other foodborne pathogens led to a decline in popularity for both dishes, but if you have a good immune system and a trustworthy butcher, the risks are not as great. But the butcher my family buys the savory snack from requested that I not mention his tiger meat supply, implying strongly that you have to know what it is and how to handle it in order to consume it safely.
People braver than I am make their own — but they know their beef is from a good source and they grind the meat themselves using well-sterilized equipment. Since I believe in leaving preparation to the tiger meat-making professionals, the following recipe is presented for educational purposes only.
---
Tiger Meat
1 pound extra-lean ground beef
1 small onion, diced
2 teaspoons Tabasco sauce
2 teaspoons garlic powder
1 teaspoon cayenne pepper
3 teaspoons salt
2 teaspoons pepper
Mix all ingredients together in a bowl; cover with plastic wrap and let stand for 8 hours. Spread on crackers. Do not eat after 2 days.