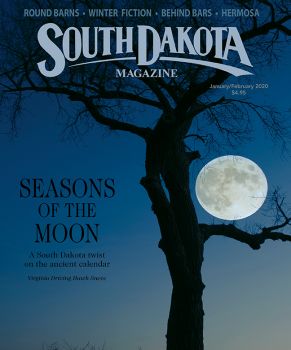 Subscriptions to South Dakota Magazine make great gifts!
Subscribe today — 1 year (6 issues) is just $25!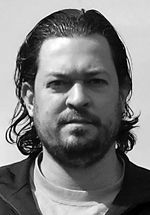 Michael Zimny
Arts and Culture Columnist
Michael Zimny is the social media engagement specialist for South Dakota Public Broadcasting in Vermillion. He enjoys traveling and writing about the people and places of South Dakota. Zimny writes about the arts and culture for the South Dakota Magazine website.

July 6, 2016
Two artists travel thousands of miles to celebrate South Dakota's Boss Cowman.


June 1, 2016
Dahl's Chainsaw Art carves out a piece of South Dakota.


May 4, 2016
Wayne Porter wraps up another winter's work on his horse on the hill.


April 6, 2016
At Carlos and Esther Vega's Mexican mini-chain in Watertown, Brookings and Sioux Falls, the flavors may be Guadalajaran, but the ambience is all Tonalá.


March 2, 2016
Kliegle's Garage prepares to celebrate 100 years.


February 10, 2016
A new exhibit at the University of South Dakota unites poetry with art.


January 6, 2016
Jack Ashcraft's illustrations helped tell the story of South Dakota's early days.


December 2, 2015
The ladies of Summit keep their lutefisk tradition alive.


November 4, 2015
Linda Meyer lives a solitary, creative life in the Black Hills.


October 7, 2015
Frank Waln's music provides hope for Lakota youth.


September 2, 2015
The life and legend of Hugh Glass comes alive in a new sculpture and an upcoming major motion picture.


August 5, 2015
How Bryan Akipa keeps a Native musical tradition alive.


July 14, 2015
South Dakota Magazine's newest web columnist took a circuitous path to South Dakota.